To extract details of your guest's Upsells, Duve allows you to export the information into an Excel or CSV file.

Go to the Upsells page and choose to Export XLS or CSV file.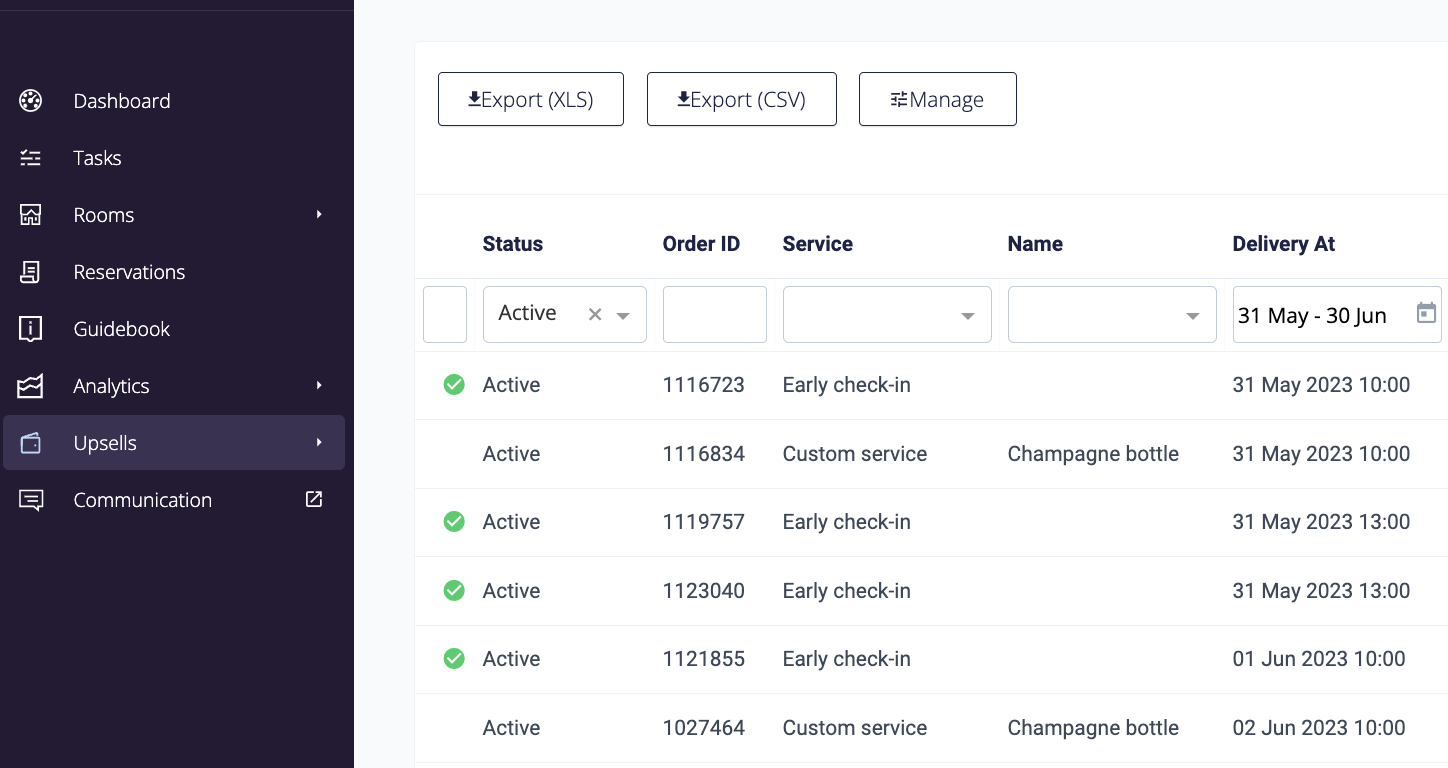 Choose your desired file export and then the file will export and save in your Downloads file on your desktop.