How to Connect your Duve Account to WebRezPro
On the
Connect&Sync
page, Add a New source and select 'WebRezPro '
Once you add a new source and click "WebRezPro" and click 'Connect'
You will see an API Key and Account ID which are credentials that must be inserted into your WebRezPro account.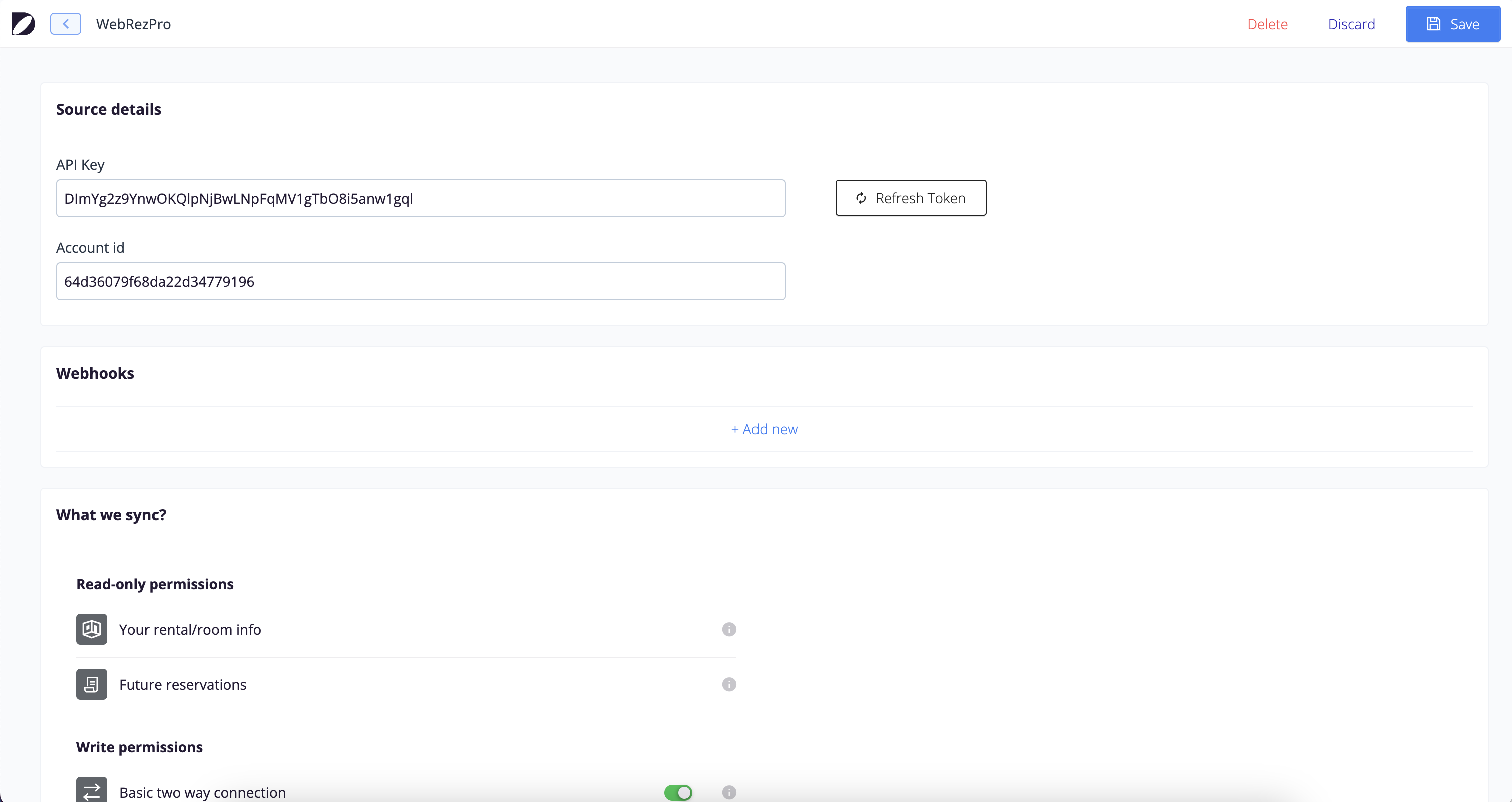 Important: Do not click Refresh Token on your WebRezPro connection. Clicking Refresh will break the sync with WebRezPro.
Next, please contact WebRezPro Support with these credentials to add them to your account. Once they have successfully added it, they will give you an Endpoint URL to put in Duve for the two-way connection. Once it is added, you will be able to view your property and reservation information and start using Duve.
Adding Webhooks
In order for information collected in Duve to show in WebRezPro, you must add the Endpoint URL from WebRezPro into the field provided.
Next, add all webhooks for all the events and updates in order to ensure that Duve is able to push guest's details back to WebRezPro.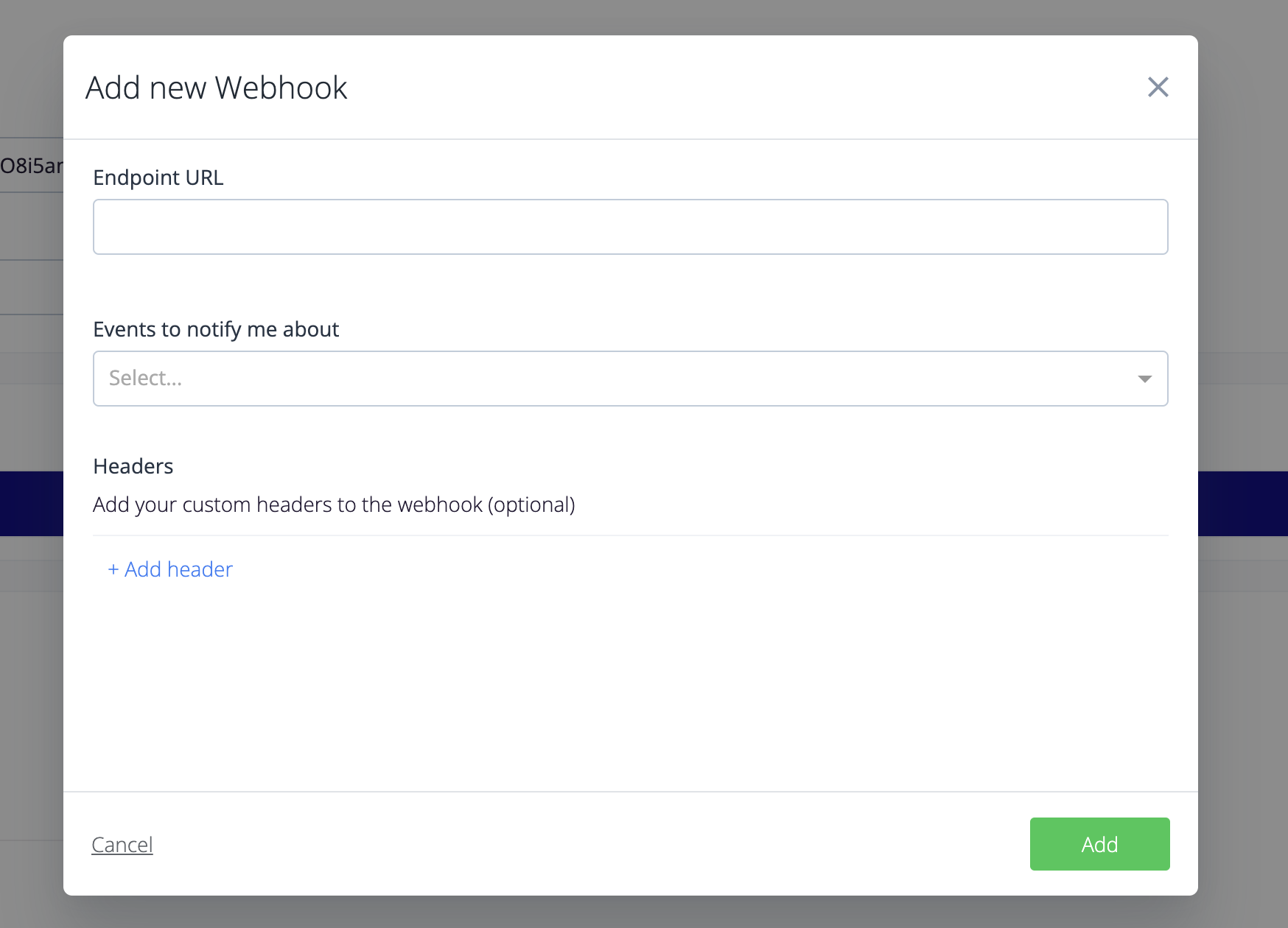 Save your updates and then you are done!