Duve now supports the ability to sync guests data even when the Pre Check-in is partially completed. While the guest is moving through their Pre Check-in, Duve sends the data that the guest has entered after they move to the next page.
Data is pushed to Optima 1 only after Step 1 of the Online Check-in -
Basic Details -After the guest updates email address and phone number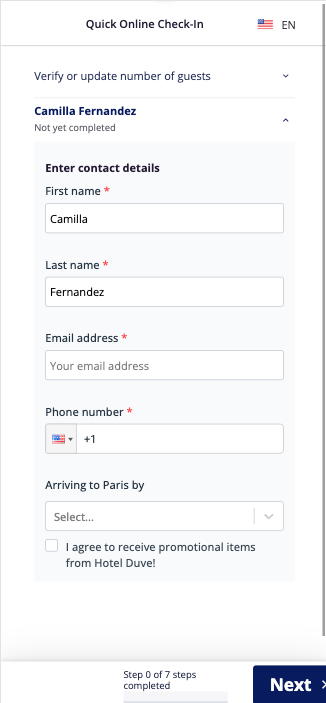 Note: The Reservations who have completed a partial Check-in will not be marked in red on the Arrivals page.