In this article, we will go over the Security settings for your team members for the entire account.
Overview
When enabling Link SafeGuard, any incoming hyperlinks to the Communication Hub will be disabled, adding an extra layer of protection against potential phishing incidents.

How to Set it Up?
To access Link SafeGuard setup, go to Settings - Advanced -
Security.
Click
Enable Link SafeGuard.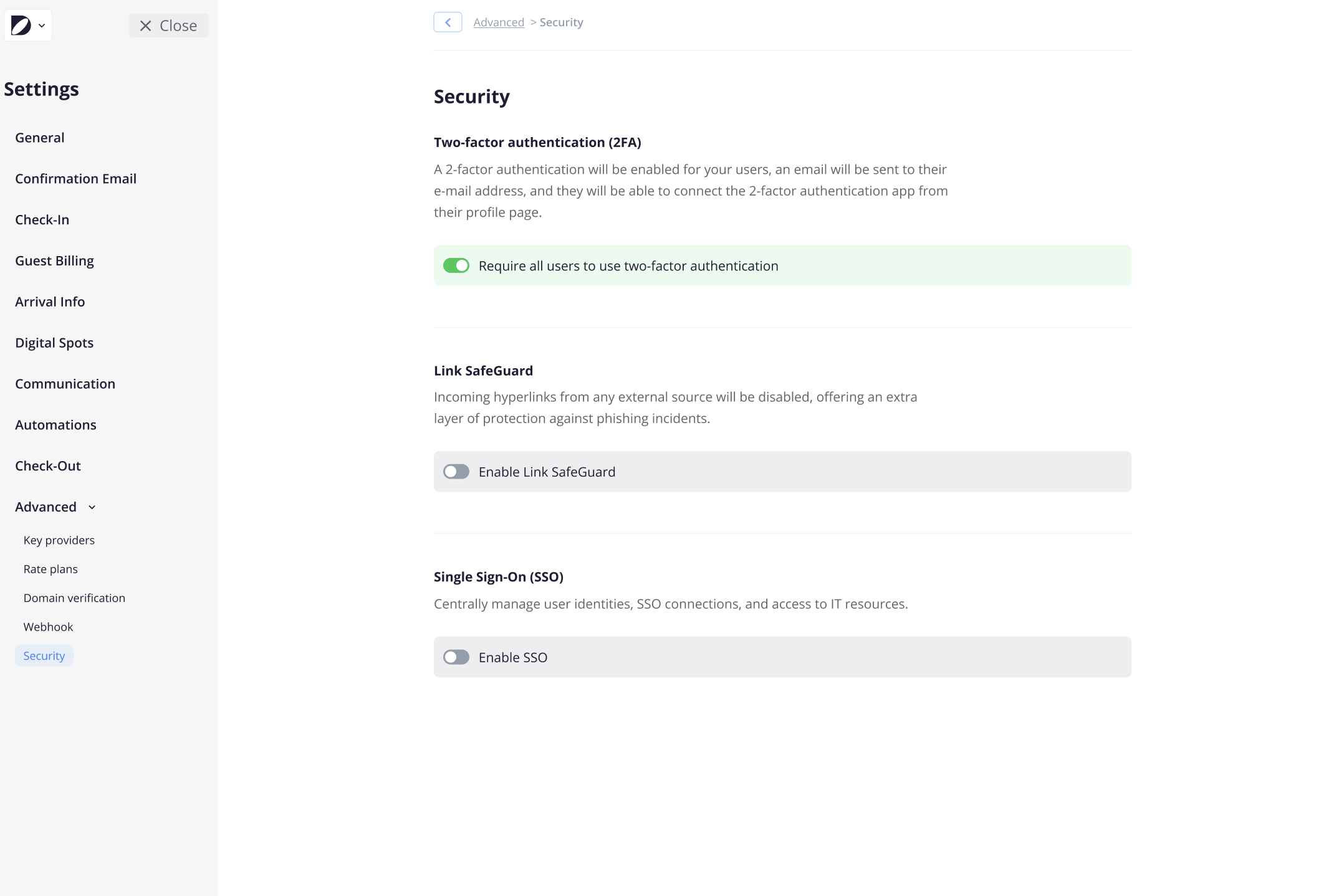 Once enabled, any links sent by any guests sent by any communication channel (Email, Chat, SMS or WhatsApp) will no longer be hyperlinked.