Duve offers integration to Mews payment provider to enable guest billing and upsells during the guest experience journey.
The Mews Pay Integration is available to all customers who have a Mews account connected to Duve and have Mews Pay. Please ensure that 'Add tokenized credit card' is enabled on your account. In order to ensure that this is enabled, please contact Technical Partner Success Team (TPSM) team.
Overview
Mews payment supports the direct transactions in Duve or can push the token on the card directly to the folio in Mews, which can be charged via Mews Pay. All guest billing and upsells paid via Mews pay will include taking the token on the card and pushing it back to the Credit card section in the reservation in Mews.
Supported Features:
Guest Billing - direct charges and taking a token on the card
Upsells - instant booking only
Note: If a Host has connected Stripe in the past and moves to Mews Pay -
They will still be able to process Security Deposit and Additional Hold with an amount because the Stripe account will continue to be connected to their Duve account.
How to Set it up?
Go to your Duve Billing page and click 'Enable with Mews'

If connecting Mews Pay after setting up Upsells, you will see this prompt to inform you that you must change the Payment Method of the upsells in your account to ensure seamless integration.
The Download File button will download a file of the name of each upsell which is set to Require Approval. Once all upsells are no longer set to Require Approval, you will be able to click Connect and complete the integration.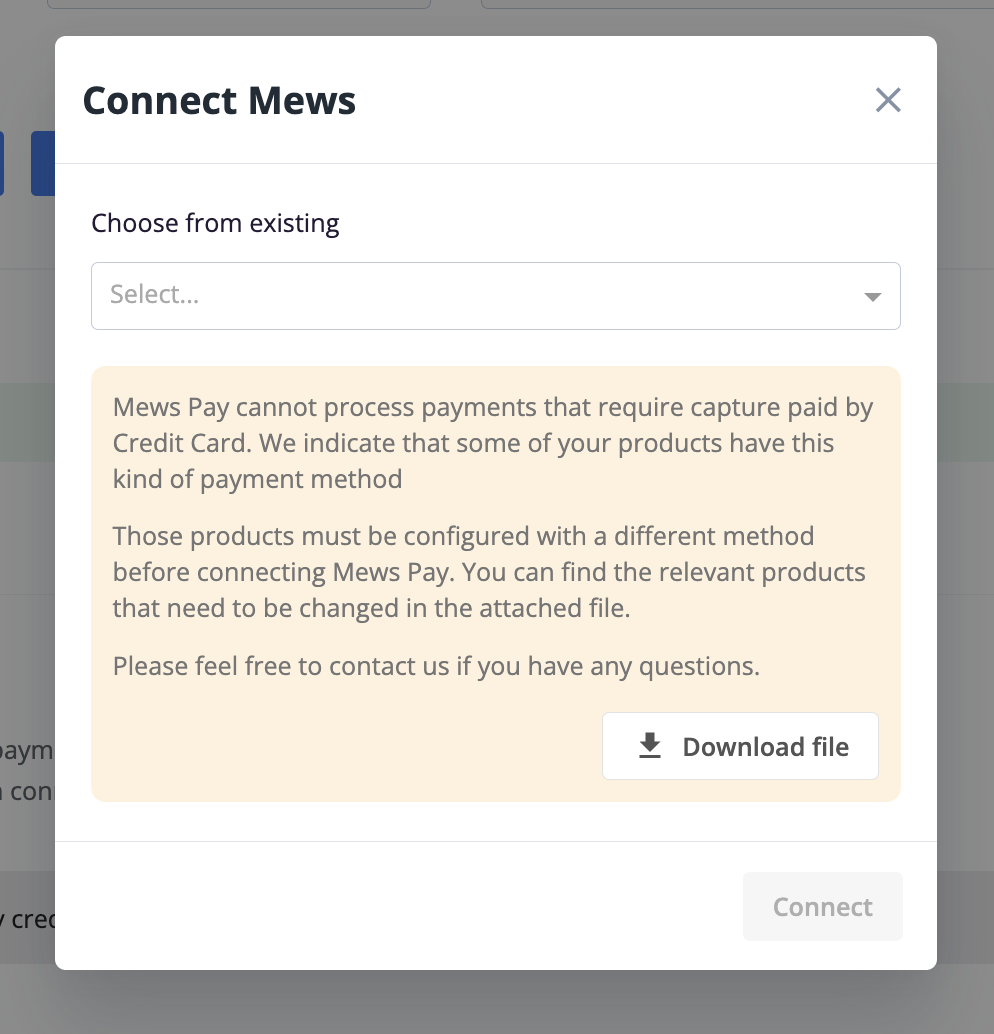 How to Set Up collecting only a Token on the card
Go to the Guest Billing page. Enable Guest Billing on the Check-in Wizard and set the Payment Amount as 0%. Then, turn on Request Additional Hold for Incidentals and set the Hold Type as Zero Amount.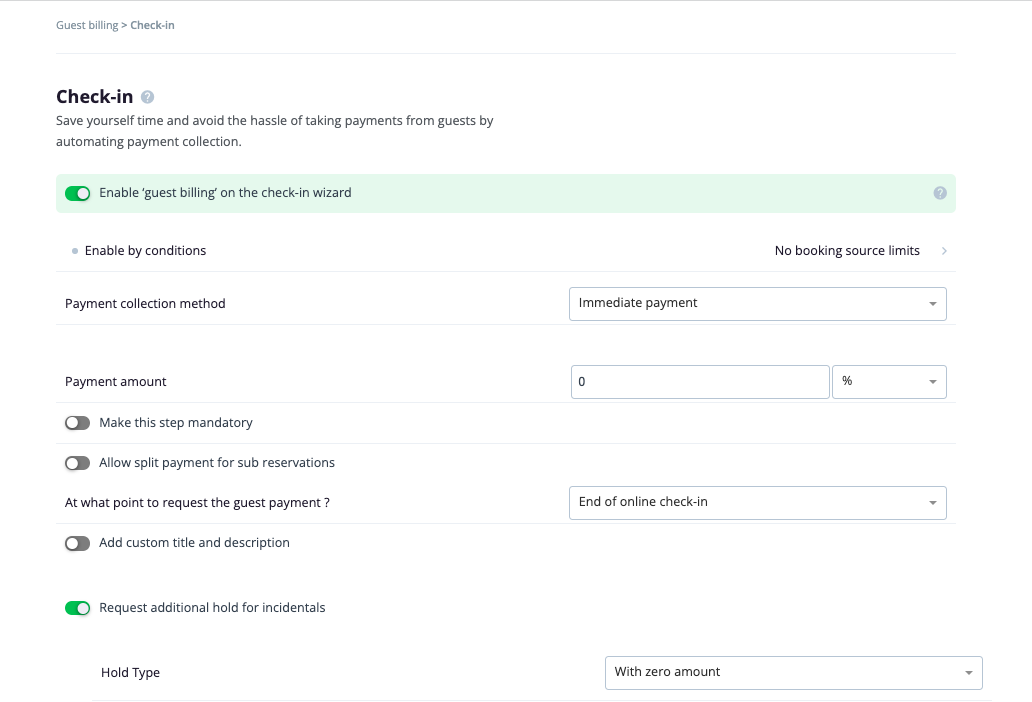 With this setup, the guest will only be asked to enter their credit card information to create a token on the card and then the token will be pushed to Mews in the Credit Card section under Payments.