New field Specials are available now in the Guest Billing, Communication Hub and Scheduled Messages for Duve customers using Opera 5.
Room Status
Room Status from Opera to Duve is shown in the Room Level under General Information.

Room Status can be used to filter Scheduled Messages.

Special Requests
The Special Requests section can be found in the Connectivity section of the Reservation page

How to Use It?
Now you can target guests with different Special Requests to filter content or send them messages. When selecting the field, type the Special Request Code with the exact syntax as shown in the field in Opera and click create to save the option. Do not add any extra spaces or capital/non capital letters.
Guest Billing
Select Custom Conditions and add 'Special Request'.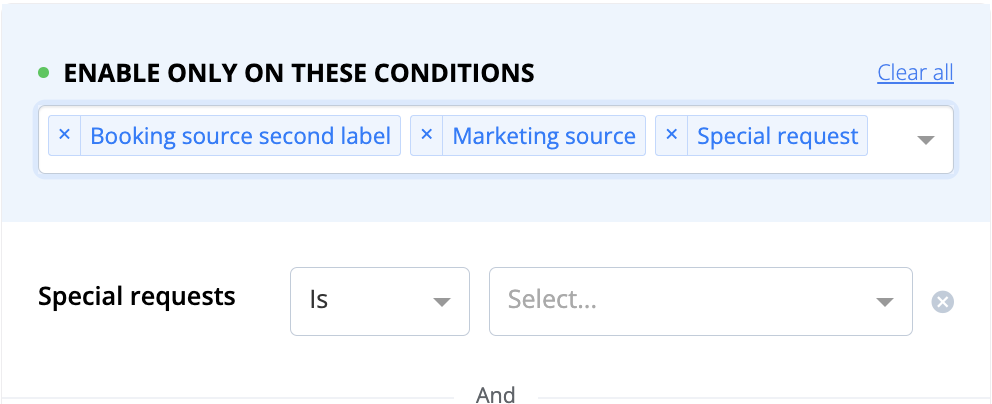 Communication Hub: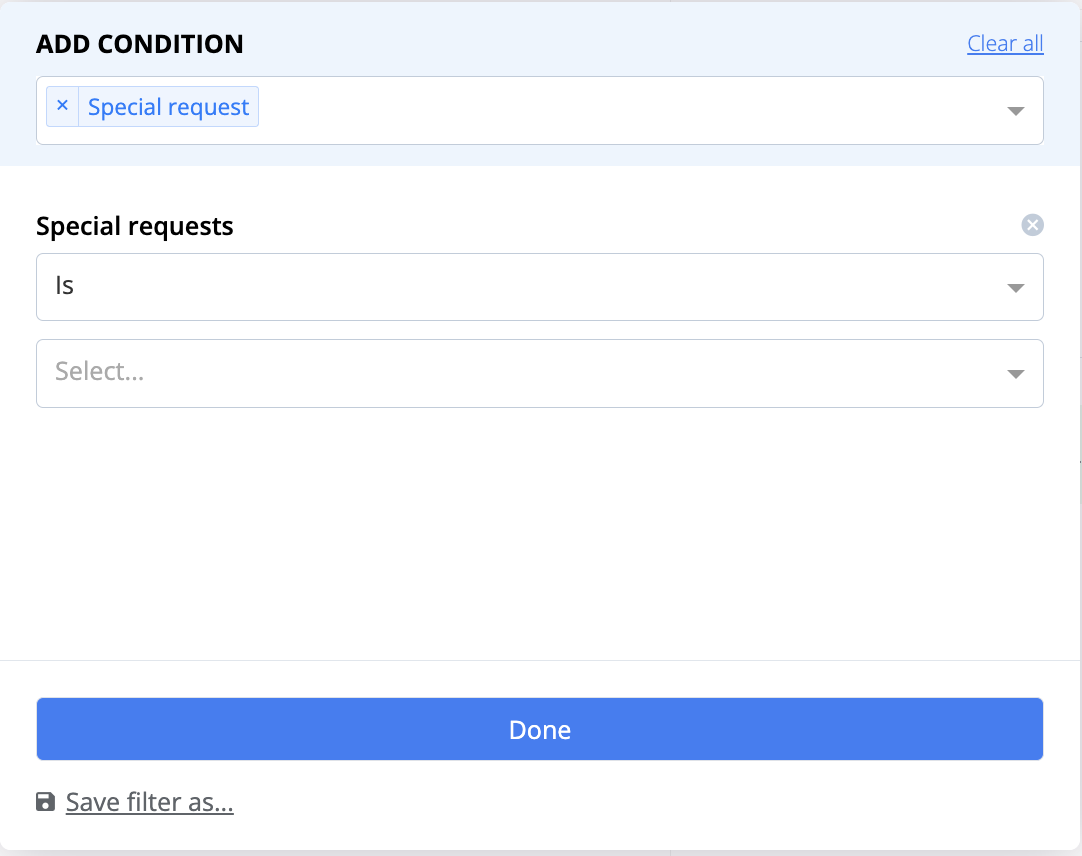 Scheduled Messages: