The Manage page of Upsells has all of your services that you have created and your suppliers. From the Manage page you can create new Upsells and also update the configurations of your existing Upsells.
Services
How to set it up
To create a new Upsell service click "Add new +"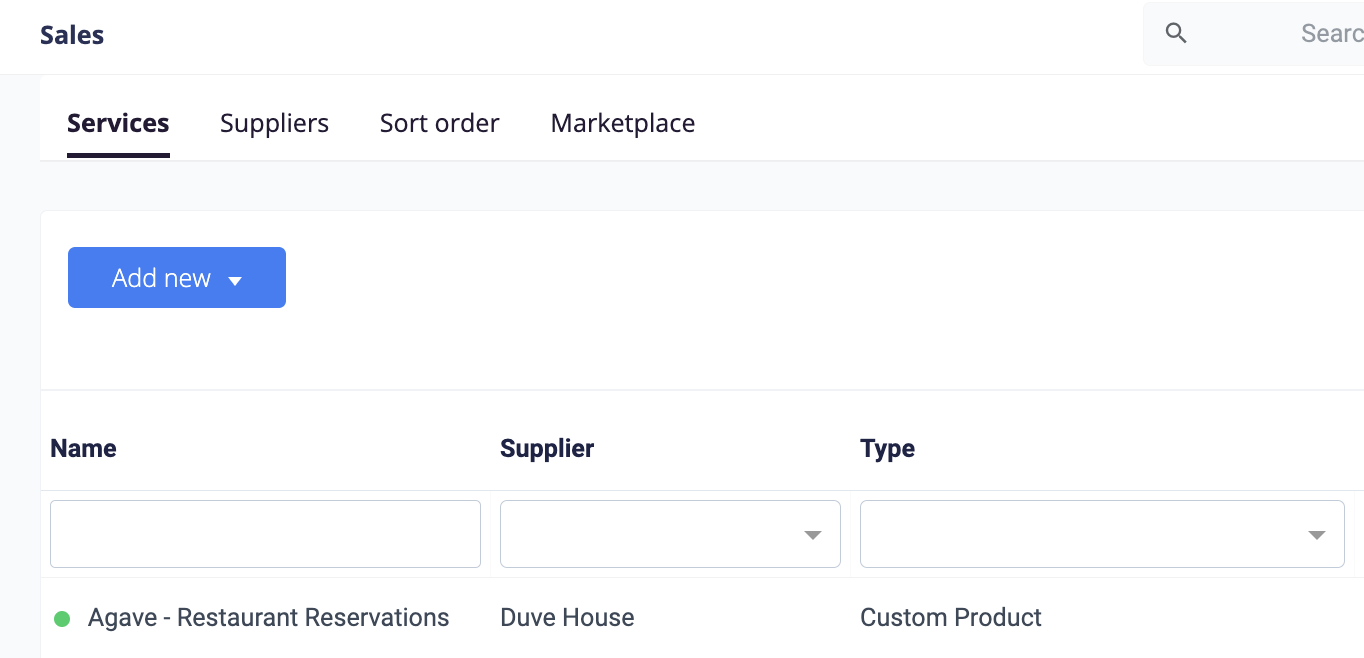 How to edit an Upsell
Click on any upsell from the list and the configuration page will open.
How to search and sort Upsells
Use the columns and search bars on the Manage page to find already created Upsells.

Suppliers
The list of your current suppliers will be visible in the Supplier tab.


How to add a supplier
Click on the New Supplier button



Add the Supplier contact details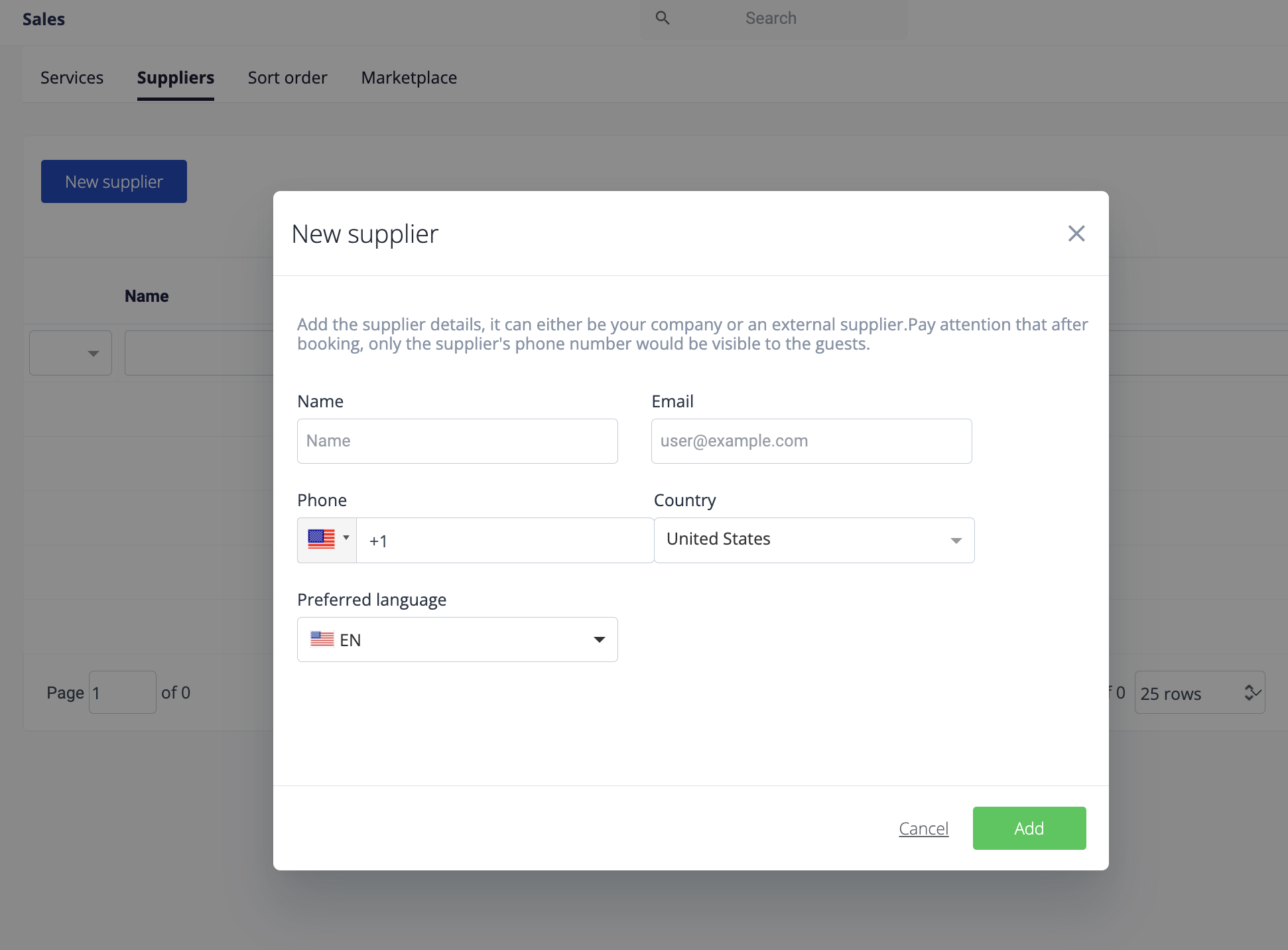 Automatic Payments
Depending on the country of origin, each new external supplier you add can be connected to Duve automatic payouts, but this is not mandatory.
Upon turning on "automatics payments transfer", Duve will automatically divide the payment from your guests between you and the supplier. Your company will receive the commission (according to what you set for the service), and the rest of the payment will be transferred to the supplier.
For more on Automatic Payouts click here: Upsells General
Important note: Only the supplier's phone number will be visible to the guest.
Sort Order
Reorder the list of upsell services you offer in the Recommended Upsells section of the Guest App and the Upsells page of the Pre Check-In. To reorder simply click on the dotted icon next to the Upsell name and move it up/down in the list.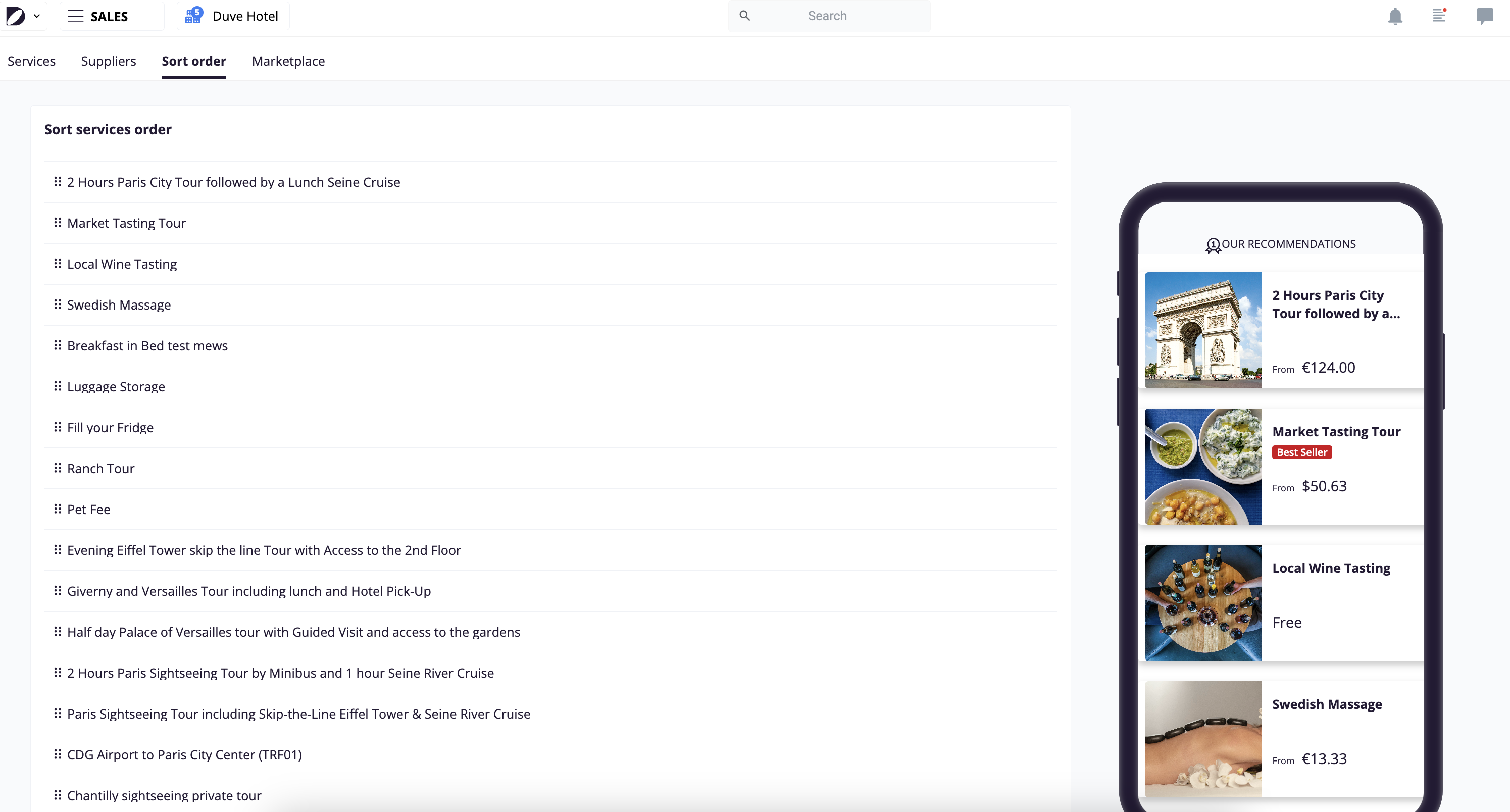 Important note: Smart Tools and Transportation Services cannot be sorted and will always be available at the top of the list.
Marketplace
For more on the Duve Marketplace click here: The Marketplace