This article explains the steps required to integrate Duve with your Mews account. In order to begin, you must have an Active Duve account.
How to Connect your Duve Account to Mews
On the Connect&Sync page, Add a New source and select 'Mews'
To retrieve your Access token:
Login to your Mews account and click on the sidebar menu on the left. Click on
Marketplace:

Choose Duve and then click the Connect button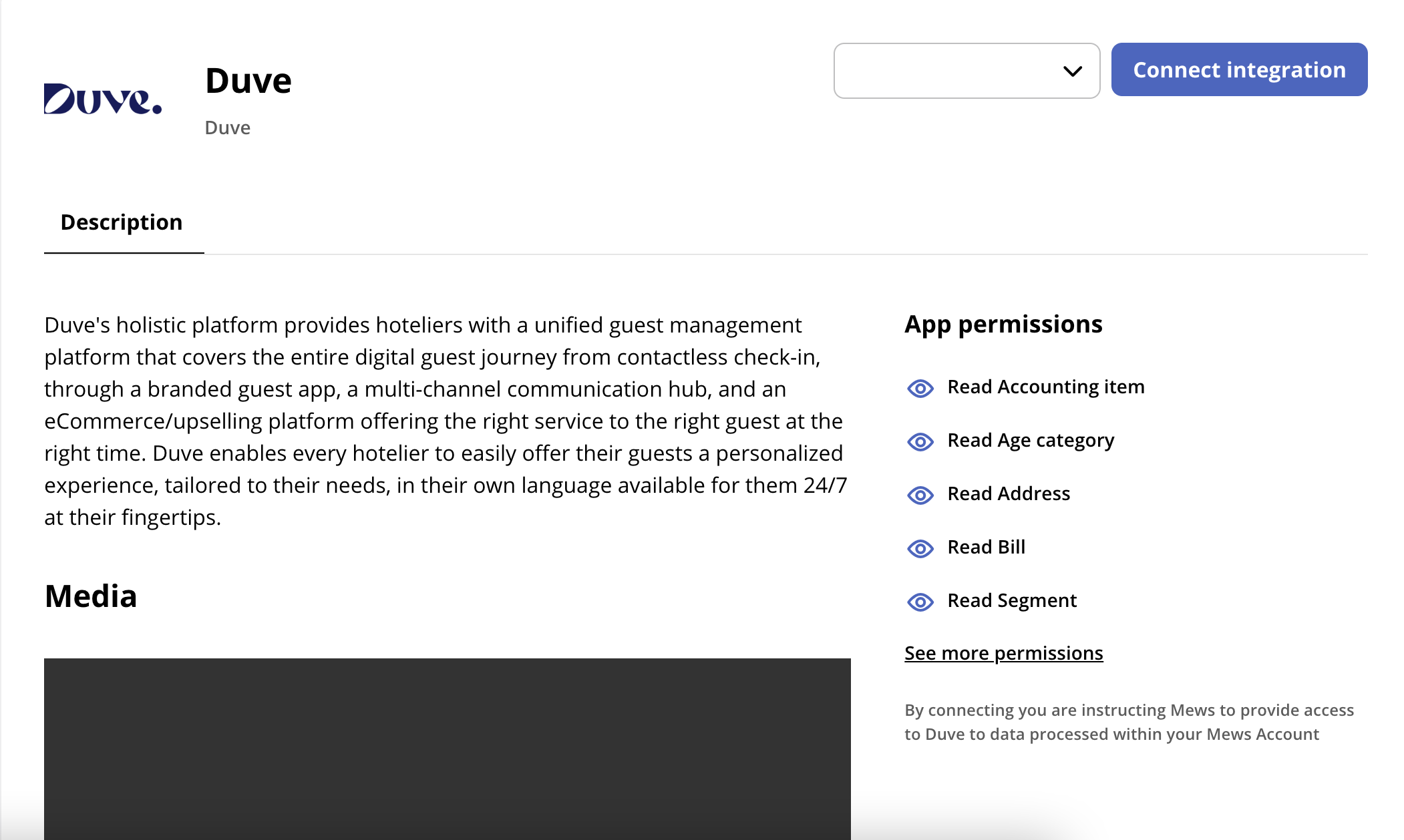 After clicking connect, your access token will show on the page. Copy the token into Duve
Note: You can add tags and/or brands to the Mews connection, to automatically assign your incoming rooms/rentals to be assigned to the designated tags or brand.
Once you click connect, Duve will sync with Mews and your room details and reservations will appear in Duve.
Make sure to turn on the basic two-way connection. Enabling the two-way connection will allow Duve to update your Mews reservation with the direct email and phone number your guests enter when completing the check-in with Duve.
General Connect&Sync Information:
Pull Access codes - Allow Duve to pull access codes connected to Mews
Pull tax codes - Allow Duve to add tax codes to services purchased in Duve to Mews (only by credit card)
Tags - Tags will be automatically added to all rentals when added during the syncing process
Brand - Brand will be automatically added to all rentals when added during the syncing process