This article explains the steps required to integrate Duve with your Lodgify account. In order to begin, you must have an Active Duve account.
How to Connect your Duve Account to Lodgify
On the Connect&Sync page, Add a New source and select 'Lodgify'
Go to your
Lodgify account
to retrieve the API Key. Go to General settings > Public API
Copy the API key from the Public API and paste it into Duve(if the API key does not appear contact Lodgify to generate an API key)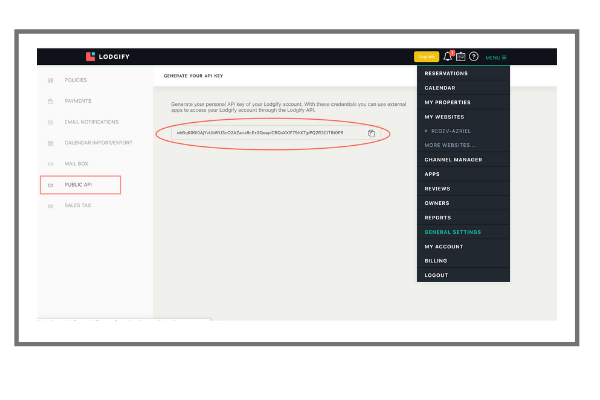 Once you click connect, Duve will sync with Lodgify and your rentals and reservations will appear in Duve.
Make sure to turn on the basic two-way connection. Enabling the two-way connection will allow Duve to send a summary of the pre-check-in details to the reservation notes, and update the email and phone number your guests enter when completing the check-in with Duve.
Once your Lodgify and Duve accounts are synced, you can start using Duve (you can see all your properties information on the rental page and the reservation information in the information page).