This article explains the steps required to integrate Duve with your Hostaway account. In order to begin, you must have an active Duve account.
How to Connect your Duve Account to Hostaway
On the Connect & Sync page, Add a New source and select 'Hostaway'.
Enter your Hostaway "Account ID" and "API key".
You can find these details here in your Hostaway account: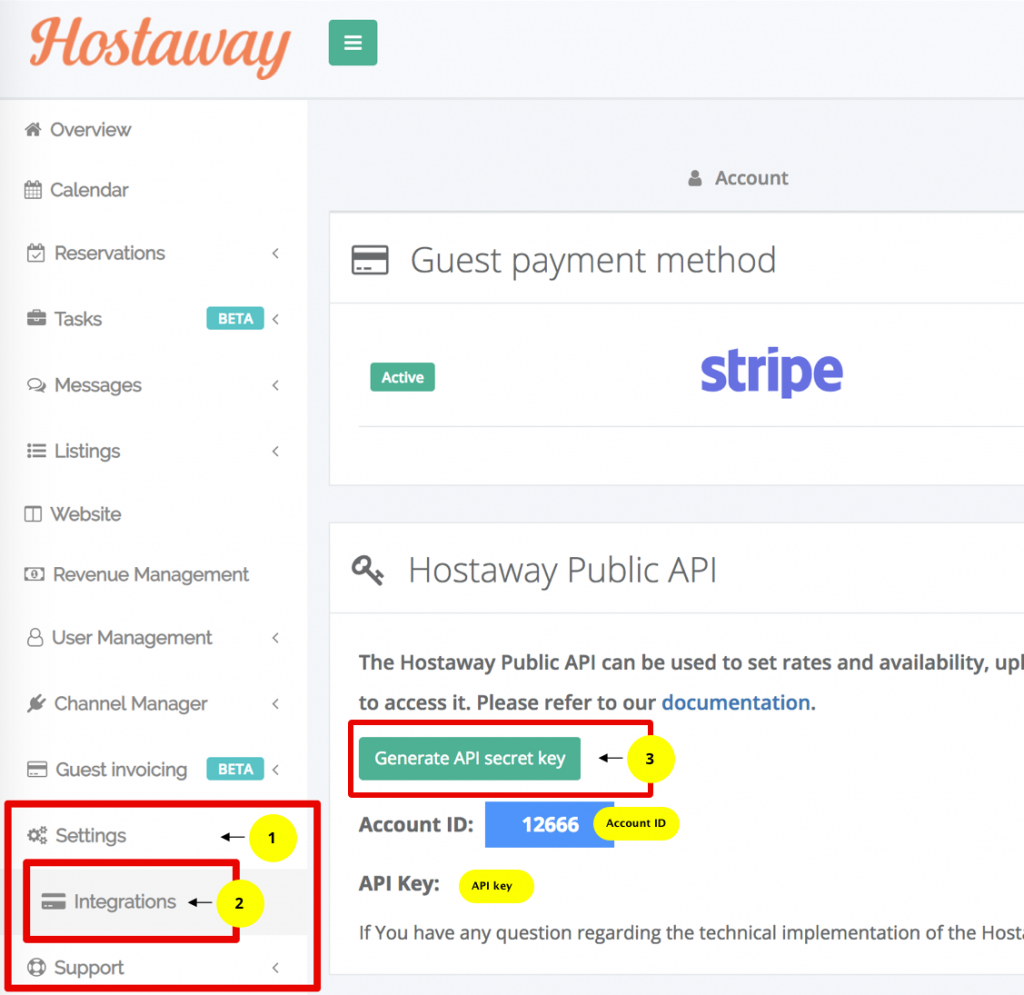 Copy and paste these details into the designated fields and click connect.
Your Hostaway and Duve accounts are now synced and you can start using Duve (you can see all your properties' information on the Rental page and the Reservations information on the Reservations page).
To turn on the Two Way Sync
Enter the Hostaway connection in your Duve account and enable the toggles under Write Permissions
Basic Two Way - Enable the toggle to sync guest information collected by Duve back to Hostaway

Chat Connection - Sync all messages sent directly from direct reservations to Duve

OTA 2 Way Connection - Sync all messages sent from Airbnb guests and sync messages back to Airbnb platform via Hostaway