Now, Optima 1 users can display another message on the final step of the check-in. When setting up Scheduled Messages, there is a new way to display the message to the guests on their last step from the Pre-check-in to the Guests-App.
The communication will be via Duve chat only as a message that pops up on the last page.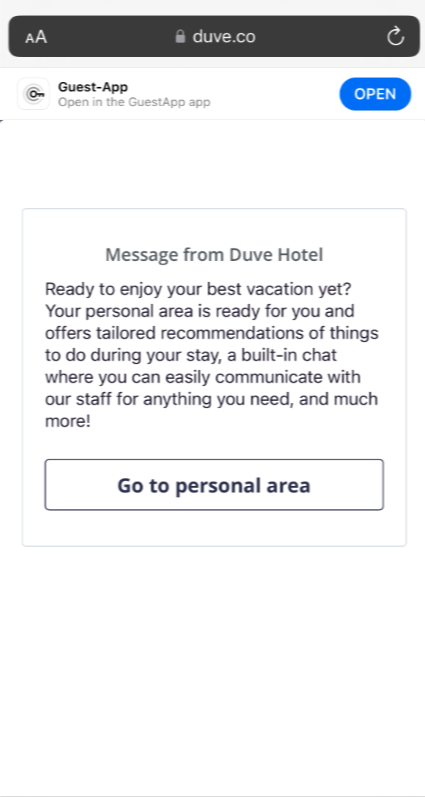 To Set Up:
Under General (Section 3), Select Duve Chat and the desired notification type must be Page
Select the "Page" button, then scroll down and write the message in the text box that will appear for the guests.
Finish adding the message text and any conditions, and save!