Duve Marketplace plays a crucial role within the personalized GuestApp designed exclusively for your guests. With a simple click of a button, your guests will have the convenience of exploring, booking, and making payments for services provided by trusted local suppliers.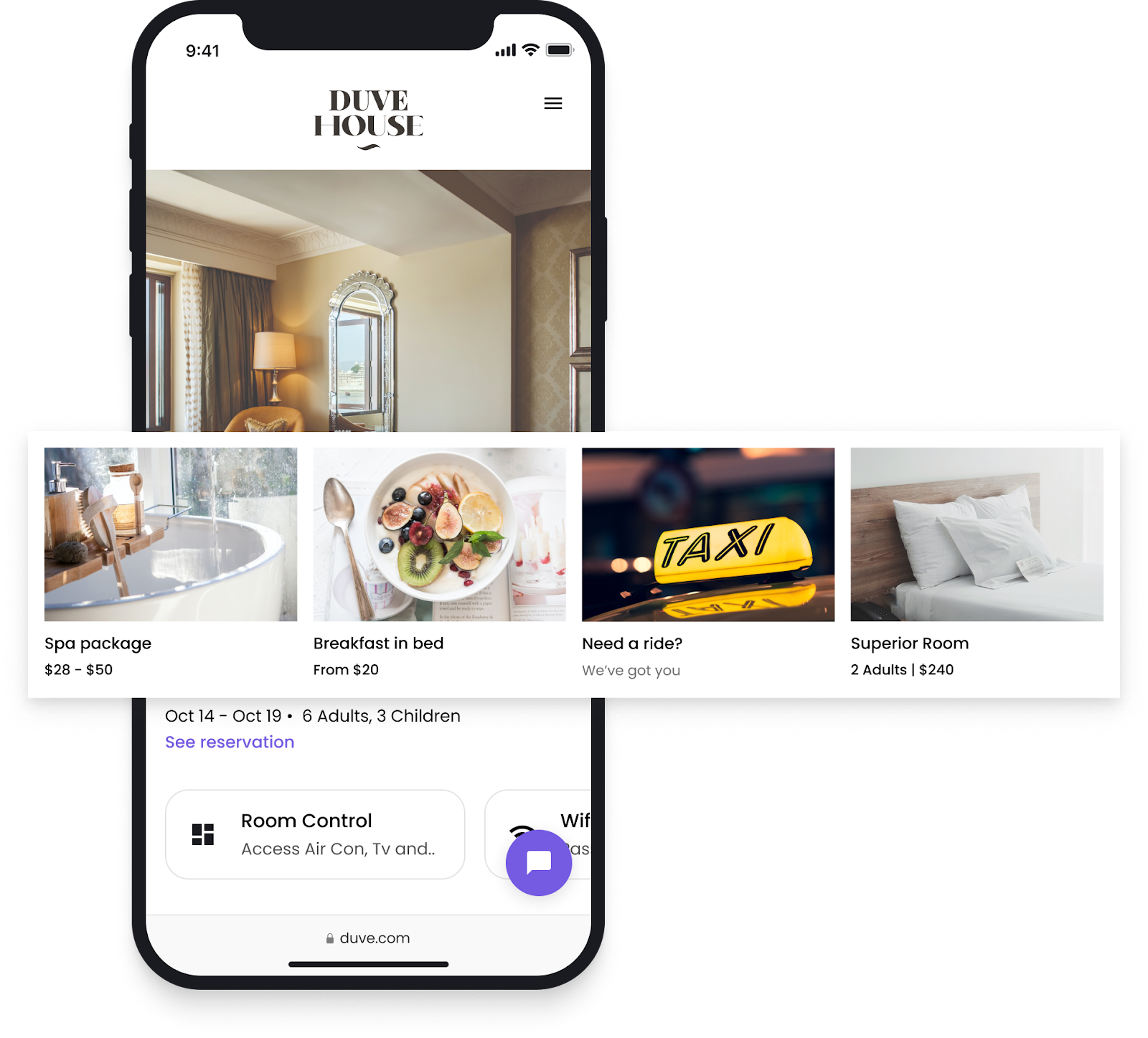 Our marketplace offers a wide range of options to meet your guests' diverse interests and enhance their overall experience during the stay. From VIP transportation and sport extreme activities, to engaging private/group/self-guided historical, religious, culinary, graffiti tours, and outdoor adventures, as well as convenient in-house services, we have it all covered.

You have the freedom to extend invitations to any local supplier of your choice, giving you the flexibility to expand and enrich your marketplace. By seamlessly integrating these suppliers into your GuestApp, you can streamline and digitize the booking process, ensuring that your guests can effortlessly reserve services directly through your app.
Marketplace products & operation
Enabling supplier reselling is a straightforward process, easily activated with a simple switch. Within your account, navigate to the "Upsells" section and click on "Marketplace" to access a comprehensive list of available services within your specific geographical destination. Here, you will find detailed information about each service, including descriptions, booking options, cancellation policies, payment methods, and the commission you would earn for each purchase made.

On the 8th of every month, you have the option to request the commission earned from the previous month's marketplace sales. To do so, simply access your account and navigate to the "Upsells" section, where you'll find the "Balance" tab. Clicking on it will display the commission amount you have accumulated.


In addition to viewing your commission, you can conveniently upload your invoice for the corresponding amount due. This streamlined process ensures that you receive your earnings promptly and accurately.