Duve is proud to introduce a new feature that will transmit comprehensive guest information directly to Optima 1 for each guest in the reservation.
Up until now, Duve has been transmitting only the booker's details to Optima, which then acts as the central repository for reporting guest information to the authorities. However, with this latest enhancement, Duve is able to push the details of all guests who complete the online check-in process, ensuring that Optima possesses a complete record of each guest's profile.
Complete List of Fields included in the two way Optima Sync
Name and Surname
Passport Number
Date of Birth
Nationality / Country
Issue Date
Document Type (temporarily unavailable)
Gender (temporarily unavailable)
By extending the capability of Duve, they can now efficiently transfer essential guest data to Optima, ensuring compliance with regulatory requirements without manual intervention. The companion serves as a valuable bridge between the two systems, enabling seamless synchronization of guest information and eliminating the need for duplicate data entry or potential human errors.
How to set this up?
Step 1: Contact Silverbyte's Support team and confirm that they have upgraded the O1S for the hotel and allow permission for Duve to update Companions in your Optima 1 account.
Step 2: Go to your Optima 1 connection and turn on the 'Use Companion API push to send all guests information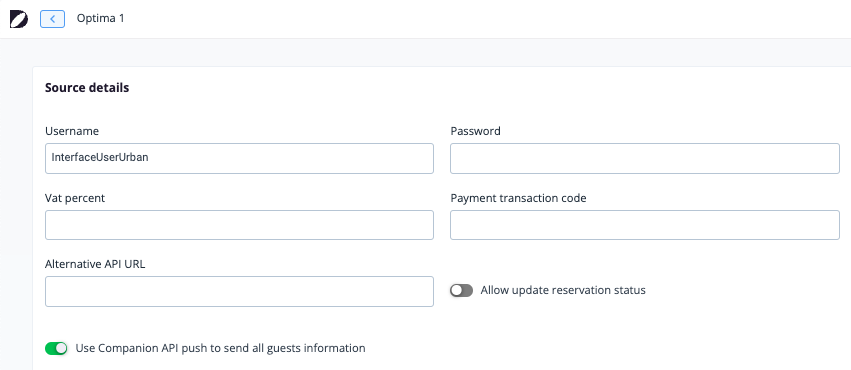 Step 3: Ensure that your Custom Questions are set up with the proper field matches and set the 'Request more than one answer' to All Guests
Example: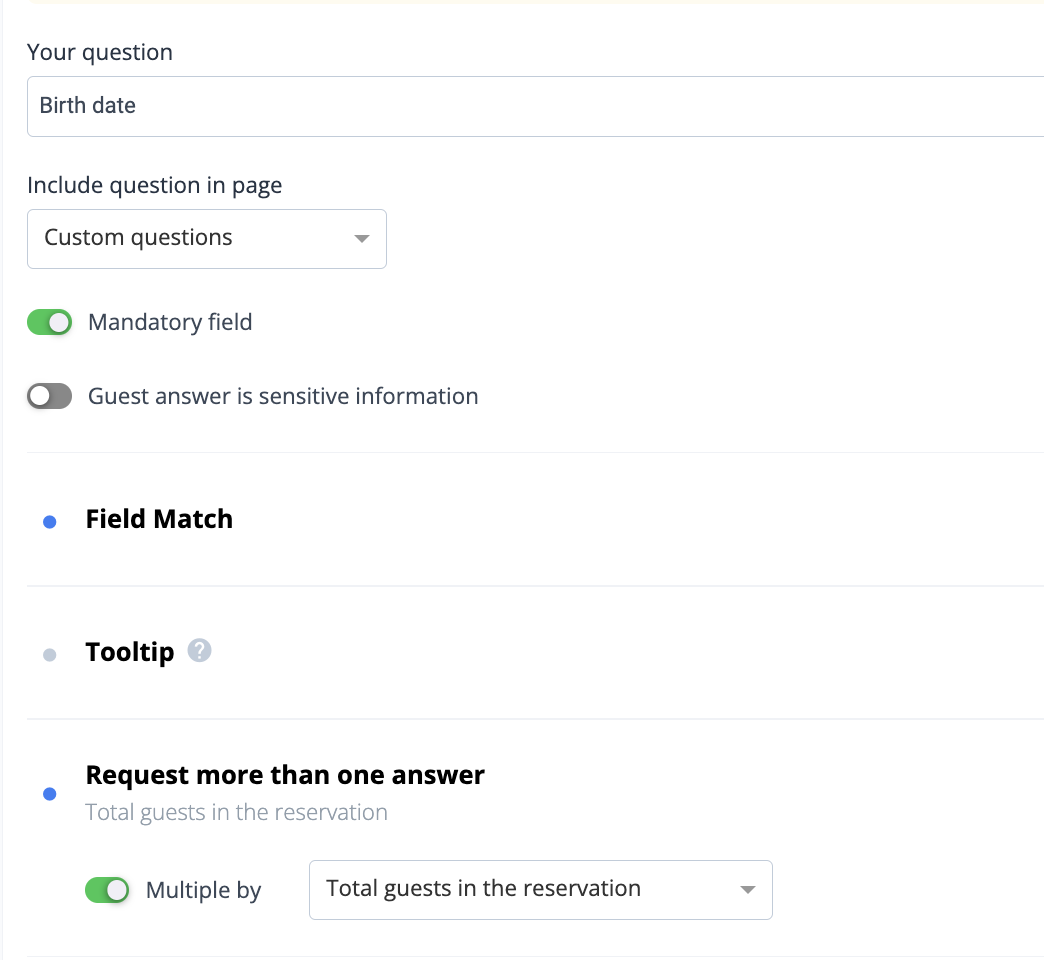 Step 4: That's it! All companions will be created automatically when guests complete Pre Check-in through Duve!