How to Connect your Duve Account to Supercontrol
On the
Connect&Sync
page, Add a New source and select 'Supercontrol '
Once you add a new source and click "Supercontrol" you will be led to fill in your information needed from Supercontrol.
Follow the Steps in the Step by Step Guide and add each iCal link from Supercontrol individually.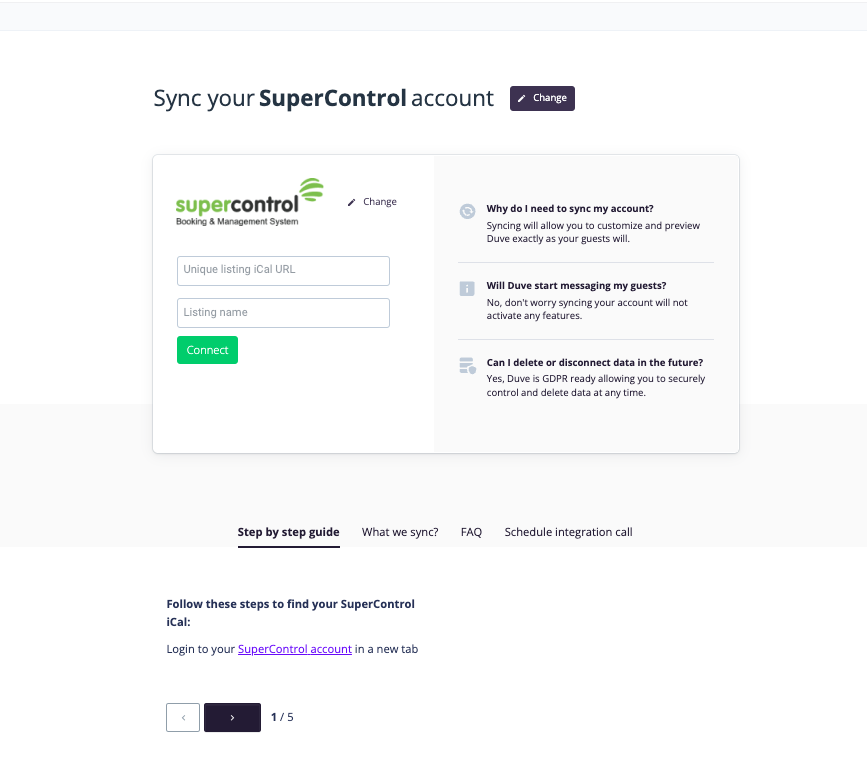 You're Done! You will be able to view your property and reservation information and start using Duve.