The new enhancement to the Guest App Builder provides easier preview and filtering abilities. By adding separating the features hosts can now filter and preview the Guest App builder independently.
Filter
The new Filter function allows filtering of the Guest App Builder view only.

Click on the Filter drawdown button to open the Filter menu and select from various options.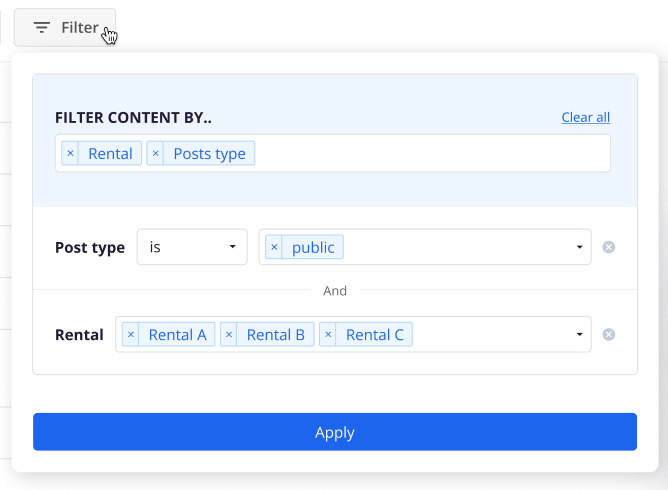 When filters are applied, the Filters button will indicate it with the number of filters or the room/rental filter applied.

When you exit the Guest App builder, your selections will be saved.
If pages in the Guest App Builder are hidden due to the Brands and Filters, a banner will appear to show how many pages are hidden by the use of the filter. From this banner, click "clear filters" to reset the filters on the page.
Previewing the Guest App
The updated Preview function is an independent preview of the Guest App to be able to view it from the Guest's Perspective. Select from different variables such as Language, Brand, Room/Rental & tags to preview.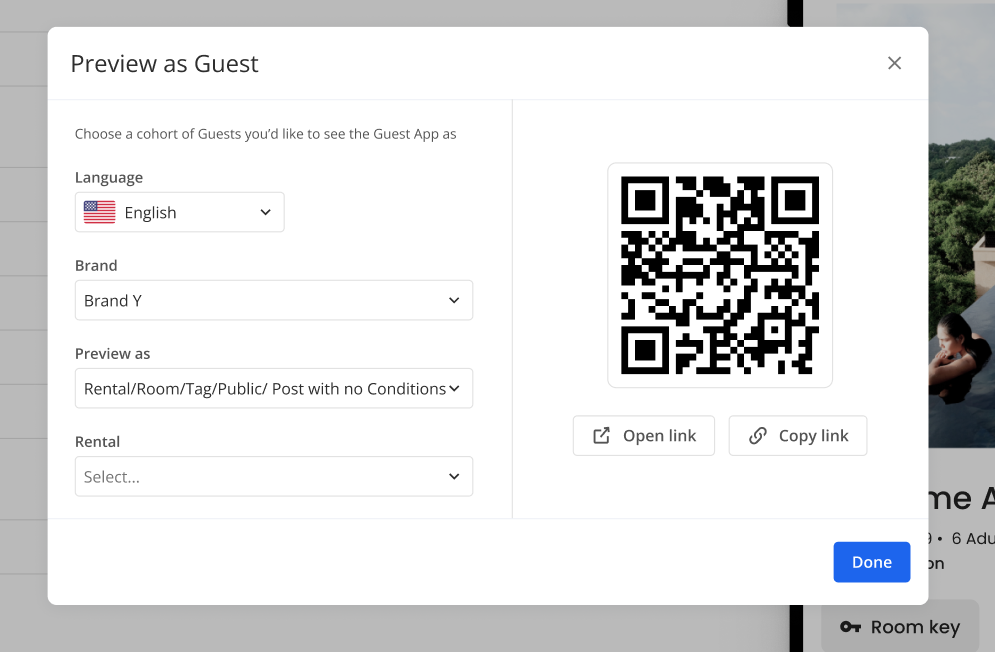 To open a preview select the filters and either scan the QR code, open the link, or copy the link.
Click done to exit the Preview window and it will save your preview filters for the next time you enter.
Important note: The Preview filters will not affect the Guest App builder filters set.