How to Use Duve Mobile Keys
The following applies for these Integrations (Bluetooth Solutions):
Assa Abloy Global Solutions
Salto ProAccess
Dormakaba
Once all your keys are assigned to the specific doors, your guests will be able to unlock their rooms and common doors from Duve.
The illustrated flow is specifically for iPhone users in Safari, however, all mobile devices are supported.
When a guest has the key added to their room, they will have two options to complete the activation steps for the mobile key:
Click the Download button for the Guest App on the banner
Click 'Room Key' to start the activation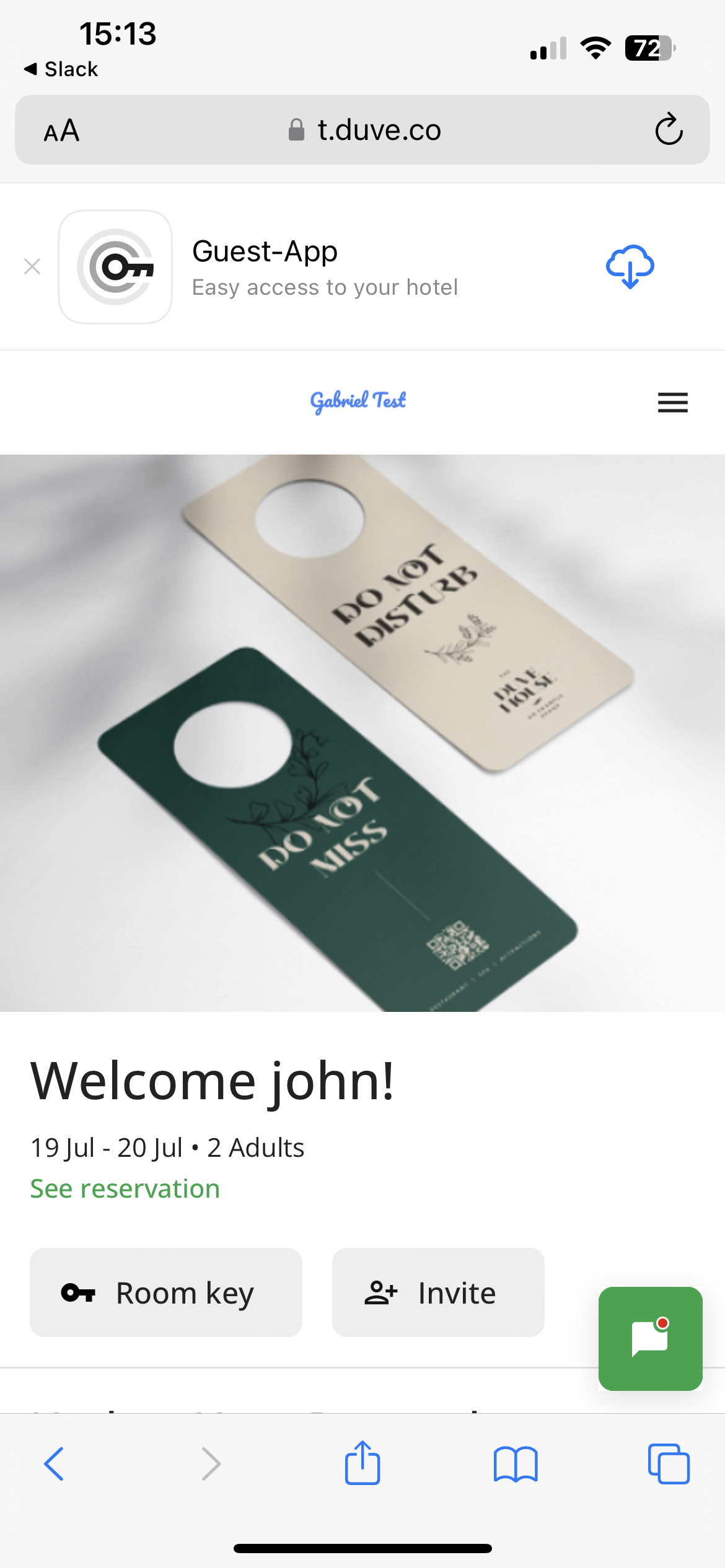 Then they will follow the flow to download the Mobile Key GuestApp from the App Store.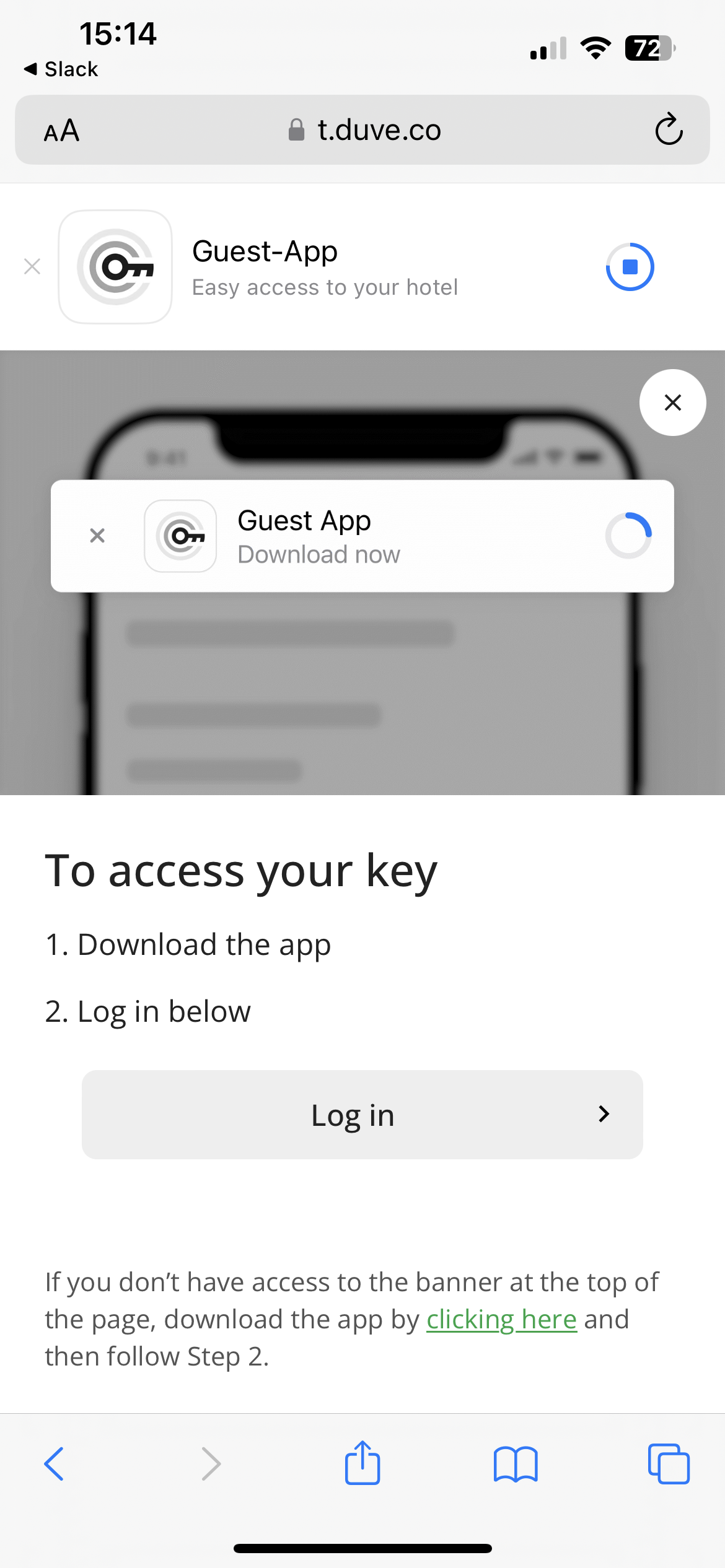 Once they have downloaded the Mobile Key GuestApp, the guest must click 'Log in' to open the Guest App in the native App.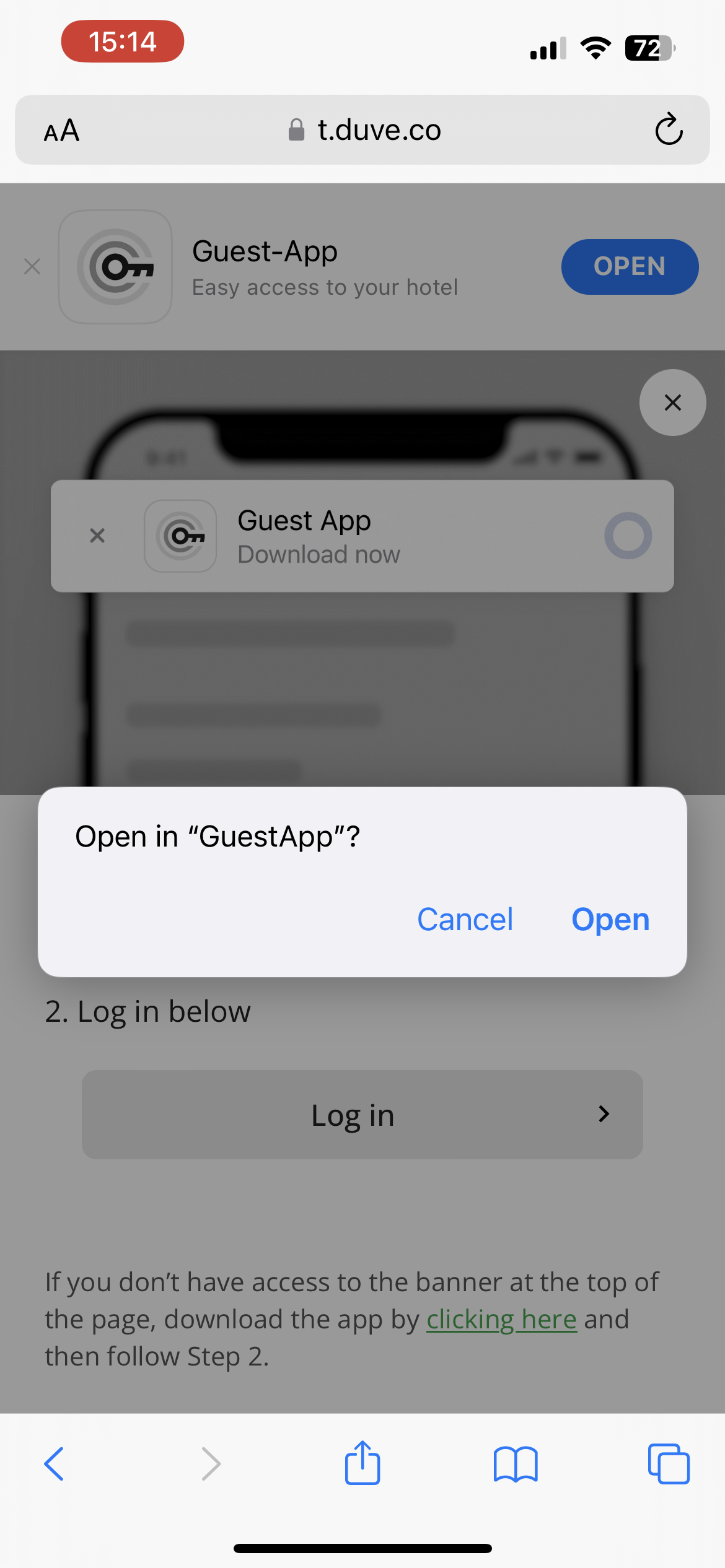 The guest will then need to press, 'Request Key of Door' and then they will see 'Requested!"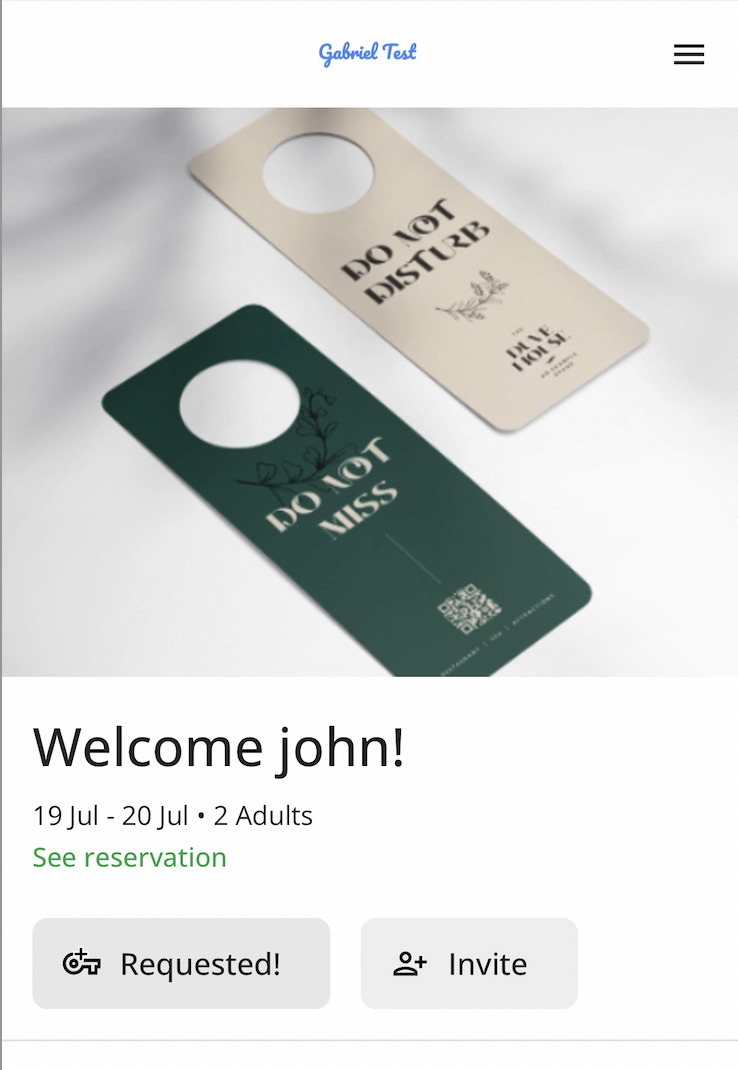 Host Operations
When the key request is sent, you will receive a notification in the Communication Hub that the guest would like room access.
If you are operating a contactless check-in experience, please ensure that the guest has completed the Pre Check-in, uploaded their required documents, and paid for their stay before giving them key access. You can view this information on the Guest Profile on the right hand side of the Communication Hub.
To give the guest key access to their room, use the shortcut on the top of the Guest Profile to access the guest profiles in the reservation. Click the green button to allow the mobile key to the guest.
Now the
The guest will be now able to open the door by pressing "Room Key"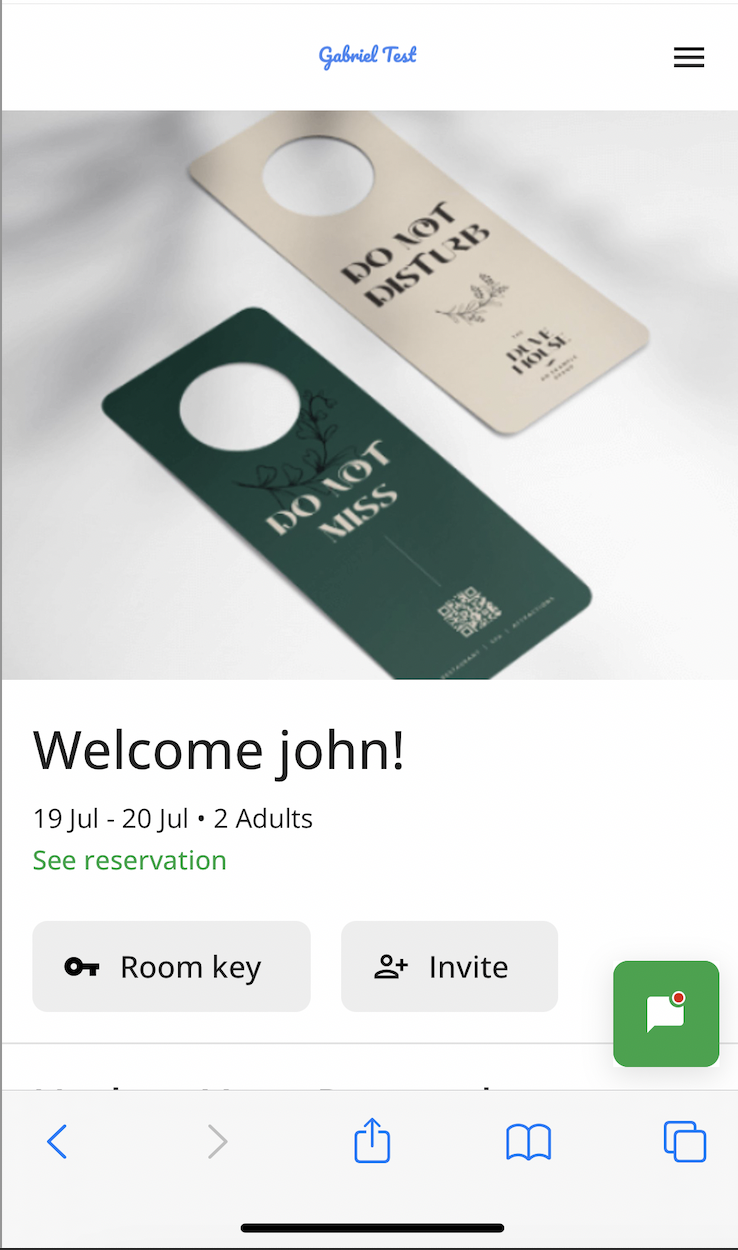 This screen will show the moving image of the action the guest must do to put the phone against the door lock: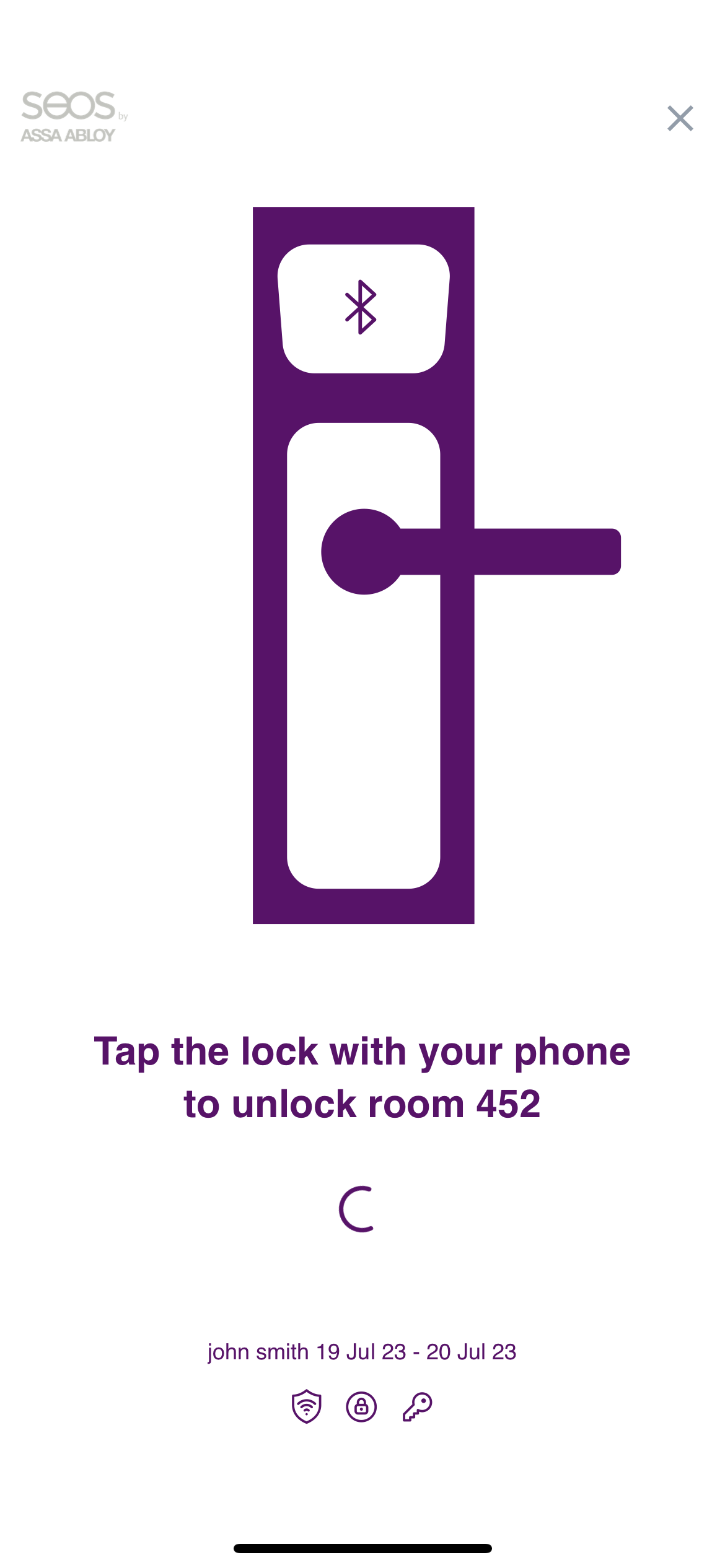 The guest will now be able to enter their room.
Mobile keys are available up until the maximum checkout time or the guest estimated checkout hour, whichever is later.