In this article, we will go over the Arrival WhatsApp message that will allow you to inform your guest about all the information needed.
How to Set it Up?
Send your guests an arrival message via WhatsApp using the arrival message template.
You can send the message automatically by enabling the automation in Settings or manually sending the message through the tasks page.
Your arrival WhatsApp message is a template, which means it cannot be edited at this time.
Your guests will see the check-in date, your landing page link, and your company name.
Once your guests reply to the template message you send, you will be able to text them freely.
The landing page link will lead your guests to one of your posts in the guidebook, or to the guest area in general in order for them to see your guest app directly.
Set the Timing:
You are able to choose the time for the WhatsApp message to be sent with a condition based on the check-in date.
Ready? Enable!
Optional Customization
Booking Sources & Status's
You can customize this feature to be available for only some of your guests, based on their booking source or reservation status.
To set this up, click on the "Booking sources & Status's" text. In the popup, for every reservation status, you can choose which booking sources will receive the automated message to complete the Online Check-In wizard, and which won't. All booking sources
You can also easily choose booking sources to completely exclude, no matter what the reservation status is.
In addition, you can choose the conditions for which the Arrival WhatsApp will send:
Choose that only guests who completed the pre-check-in will receive the arrival WhatsApp message automatically
Choose to send the arrival WhatsApp only if the guest has completed their Required Documents
Choose to disable arrival email to guests who reserve their room/rental on the day of their arrival
The Guest Experience
The WhatsApp message itself ➝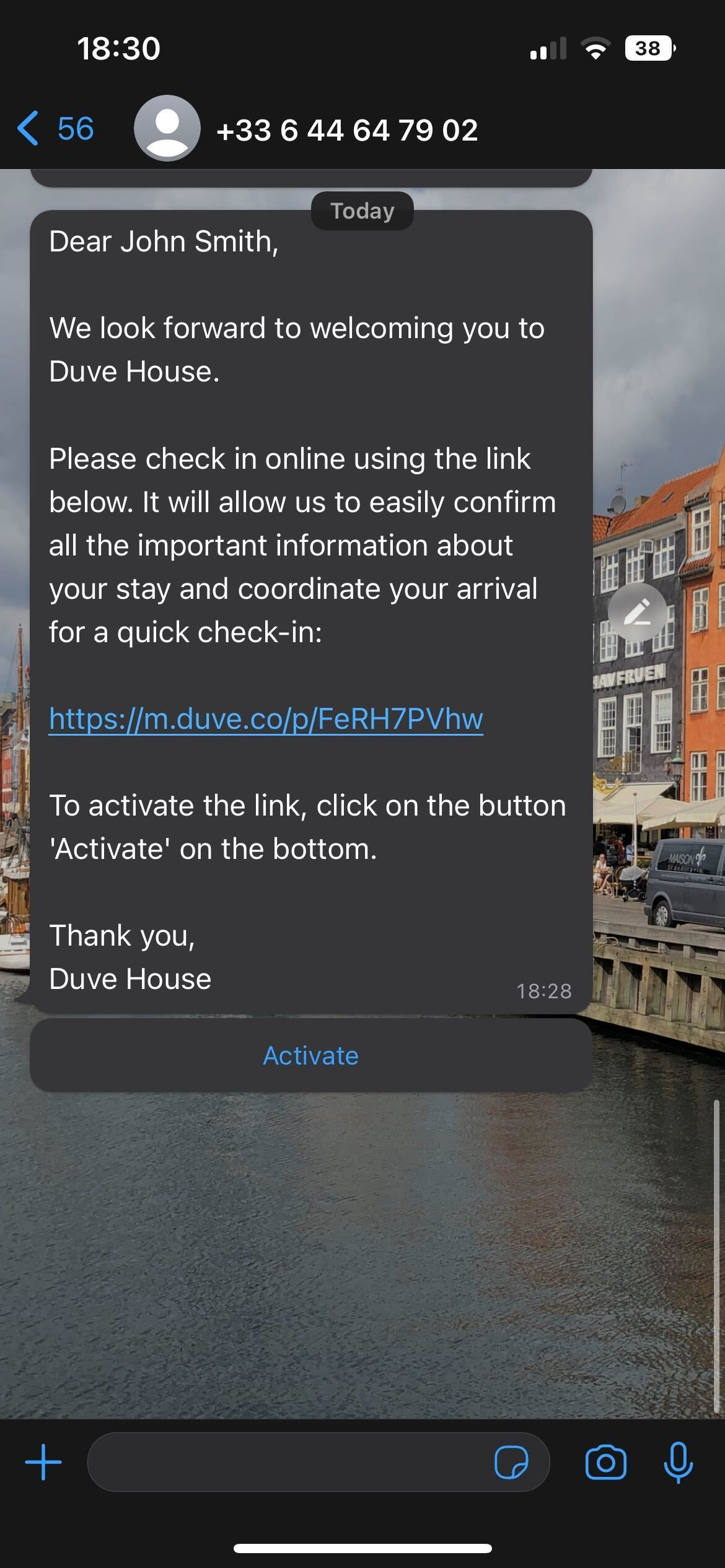 In addition, notice that you can purchase the WhatsApp number from us according to your carrier, in order for the message to be branded message under your company.
By default, the message will be sent from a number as that -
That's about it!