Duve is proud to announce an integration with Assa Abloy VOSTIO! To connect to Assa Abloy VOSTIO, please reach out to Duve's Support team.
The hotel/technician assigned to the hotel will contact Vostio - ASSA ABLOY Licensing department to acquire a mobile key license (this contains the link from visionline to your credential services tenant account). The technician will take care of updating the visionline.
Purchase the mobile key license from Assa Abloy with the provider 'Servi Smart Solutions'
Once the mobile key is bought from the AssaAbloy side, the connection will be able to be established in Duve.
On your Visionline server, the Assa Abloy technician must create a seperate system manager operator for ServiSmart For Example:

UserID: servismart
Password (Example): service.duve1234
In Vostio
Log in to Vostio Portal and click the toggle on the top left
Select 'Integration' on the left list - Click "Create Credentials" on the bottom right
Name it as you wish and click 'Create credentials'
Download the Credentials and open the file
Retrieve the username and password is retrieved
Setup In Duve
Go to Settings -> Key Providers and add Vostio as a new key provider
Enter the Username and password from the downloaded file
Click 'Add' and then all the rooms will be synced automatically to Duve in the list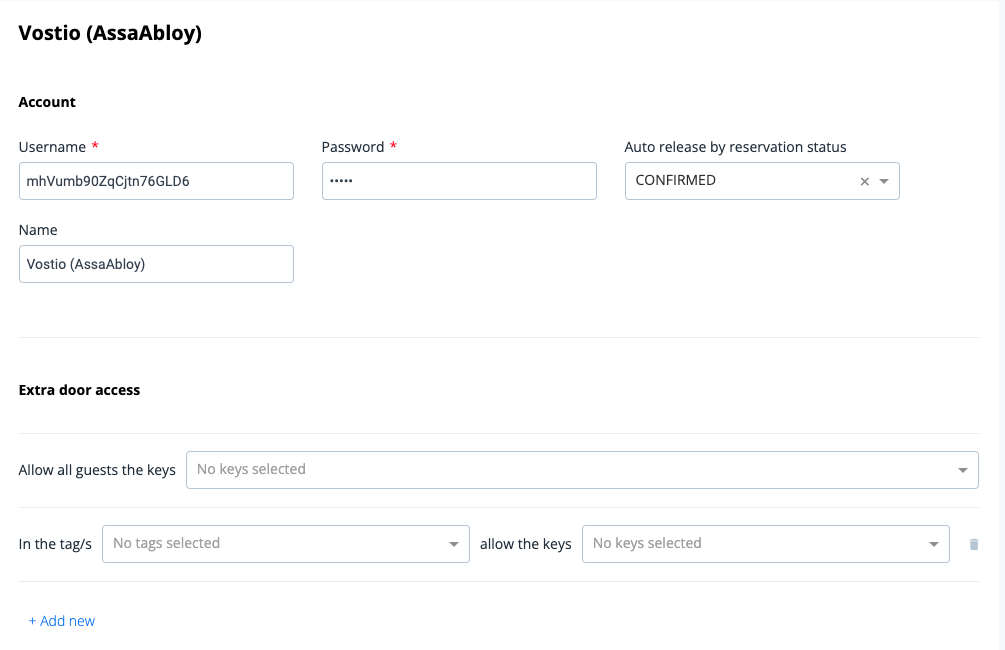 Now, assign each room to the right door.
Go to the Rooms/ Rentals page in your Duve account and go into each Room/ Rental and assign each key to the corresponding Room under Key Provider.
Save.
When the key is confirmed, the field will be Blue.
`
Done! Your guests will now be able to access their room key from their Guest App!
Troubleshooting:


1. Ensure BLE is enabled on all doors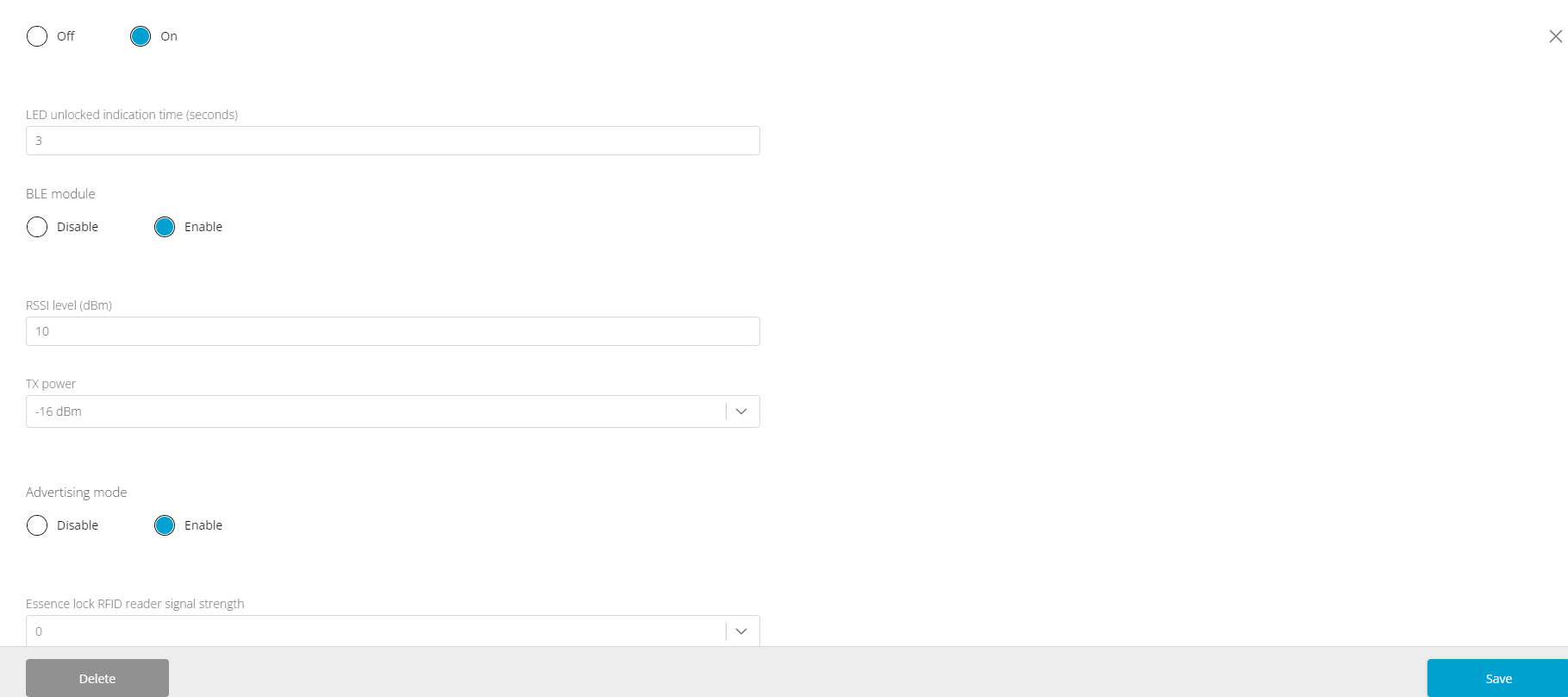 Click on the "Cog" icon up in the righthand corner.

Go to "Door templates".

Select the door template you wish to modify.

Change the "BLE module" from "Disable" to "Enable"