Duve offers an integration to
Payoneer payment provider to enable upsells via direct charges during the guest experience journey.
Payoneer is a financial service company that provides online money transfer and digital payment services. Creating a Payoneer account is free. Account holders can send and receive funds online and transfer these funds into their bank account.
Supported Features:
How do I connect Payoneer to Duve?
In order to start working with Payoneer, go to Settings>Billing> Enable Collect Credit Card payment.
It will open a Payoneer pop-up form, where you will be requested to add some of your company and bank account details. If you already have a Payoneer account you can connect your existing account.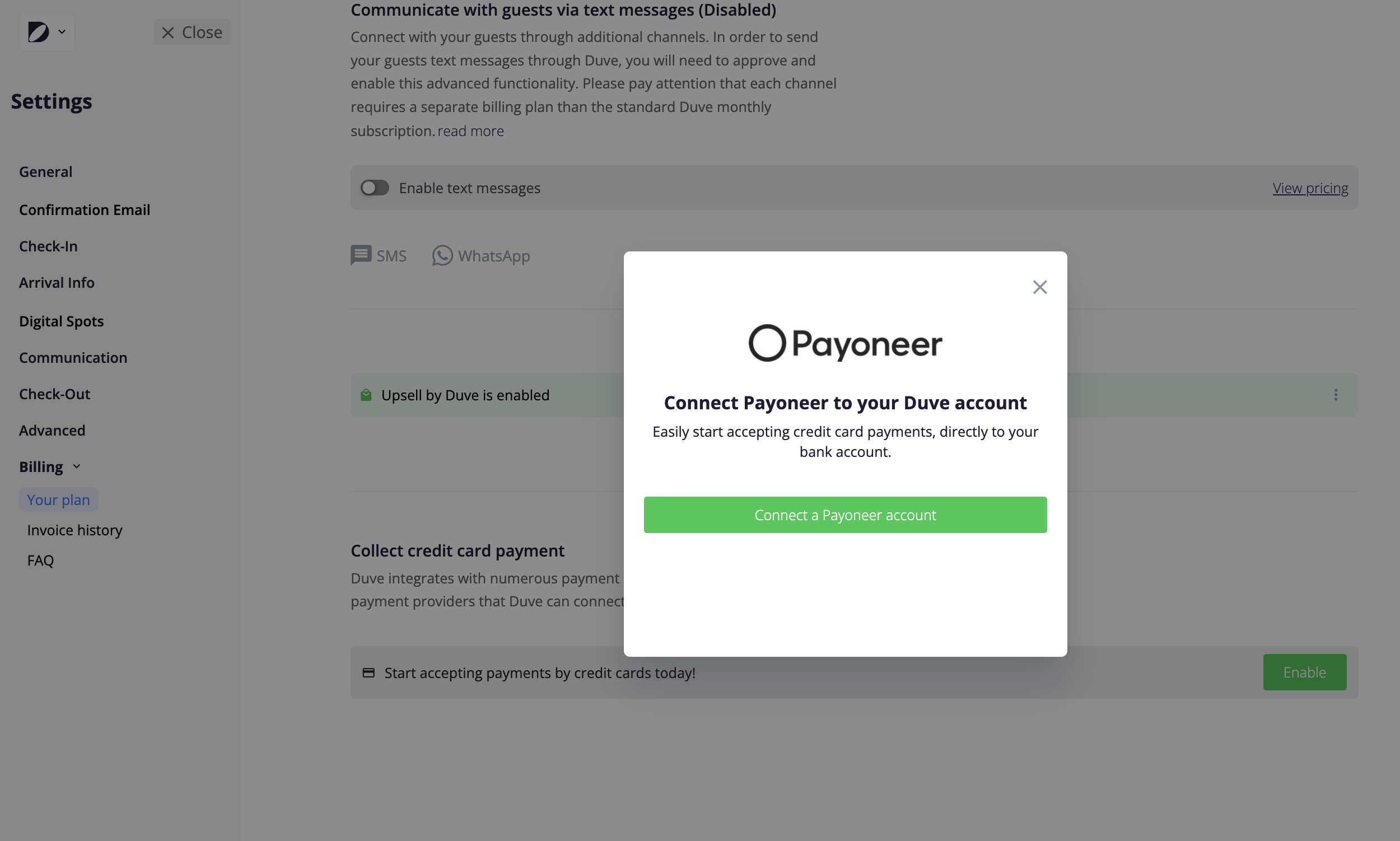 After filling the forms and submitting them, Payoneer will review your details. New applications can take several business days to be reviewed. Once reviewed, you will receive an email confirmation with further details. Make sure to check your email for updates or follow up questions about your application. Once your account is approved you can start accepting payments via credit card in Duve.
Another method to connect
- Go to the
Upsells page
and click on enable CC payments. This page will lead you to choose a default payment provider based on your country Setup. If Payoneer is the default in the customer's region, the same pop up as above will show and the customer will be able to start the flow to connect/register their Payoneer account.