Broadcast Messaging & Filters
The Communication Hub allows users to broadcast a message to groups of guests based on Smart Filters such as arrivals, In-House, and Departures. A user can also select to send a broadcast message based on a day or by a range of dates. As well, a variety of filters can be used to communicate with different groups of guests.
For example, if there is a marathon on Sunday morning, you would like to broadcast a message to all the guests departing to notify them of the traffic and street closures.
How to set it up?
Go to your Communication Hub



Click on Outbound Messaging depending on which group of guests you would like to message.
Click 'Select All' or you can add filters to segment the message to your guests.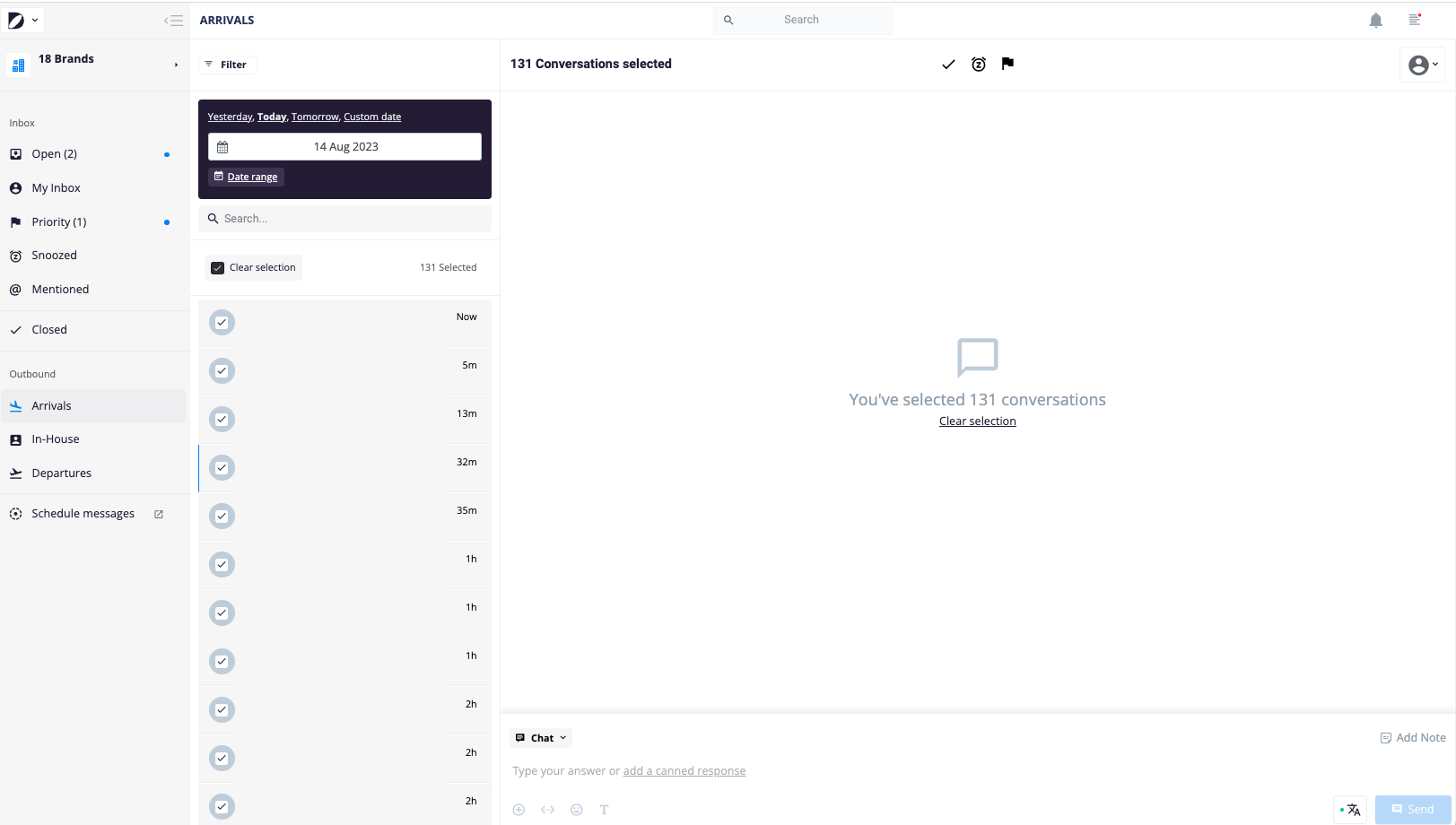 Draft the message in the Chat box using dynamic parameters to personalize the message to each guest.
Select the communication channel you would like to use.
If your guests are missing valid Phone Numbers, Duve will let you know that we will send the message via Chat/Email.
Click Send to send the message to all reservations which were selected.
You're Done!