In order to set up WhatsApp for your Custom Phone Number, you must have a verified Facebook Business Manager account.
To Open an Inquiry for a Custom Phone Number, see our Help Article here.
If the Account is Verified
1. Please send us your "Client's Facebook Business Manager ID". The business must be verified in order to be approved by WhatsApp to send branded messages. This verification can also only be accessed by an Admin. A verified account looks like this under the info tab under the Business Information page under Security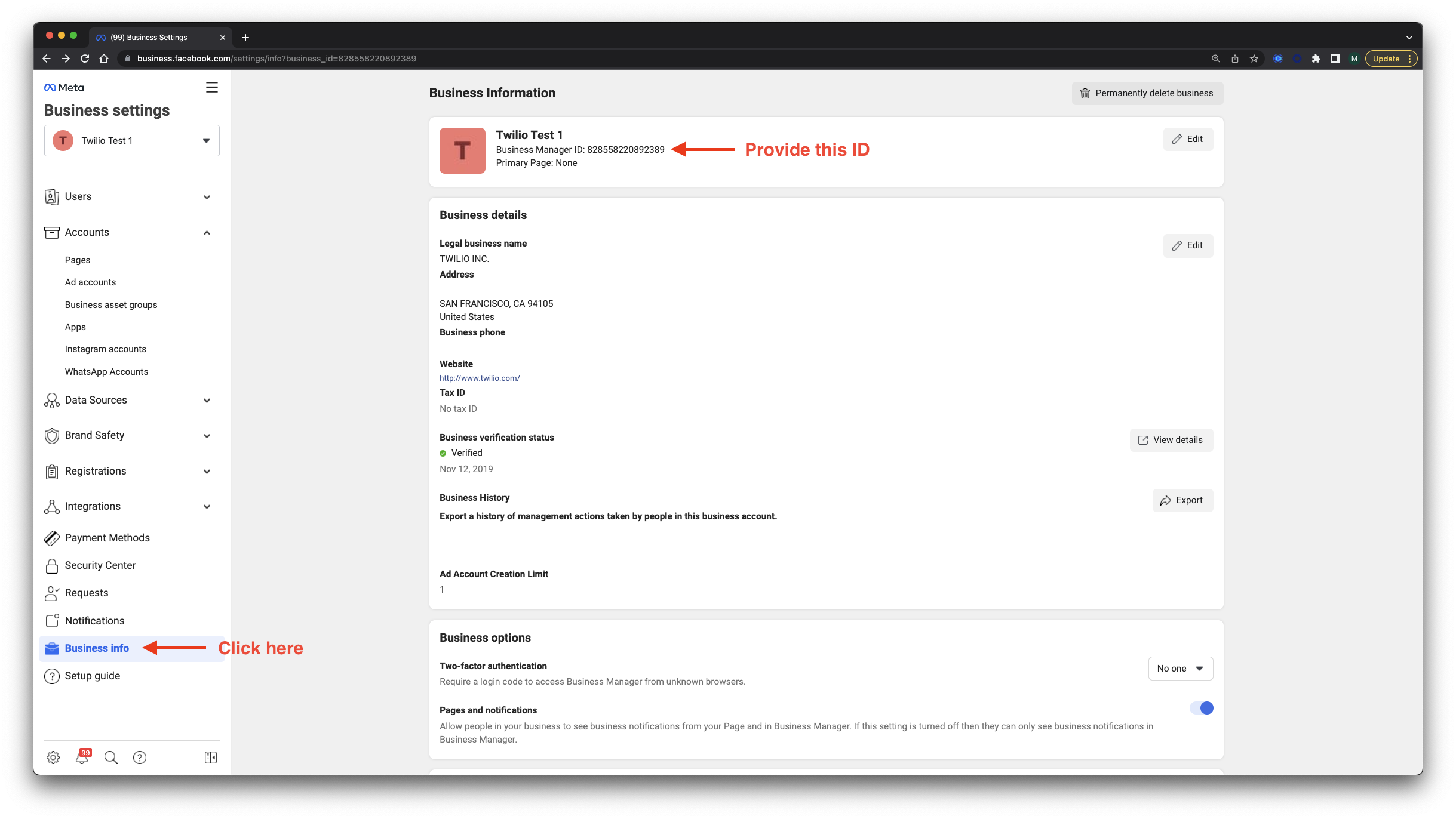 Here is a link to the Facebook business page - https://business.facebook.com/settings/info?
See more details in this link -
https://www.facebook.com/business/help/2058515294227817?id=180505742745347
If the Account is Not Verified
If the account is not verified, please start the verification process. You can continue to the next steps while your account is being reviewed for verification.
If your account is unable to be verified as the button is grayed out, please follow these instructions to unlock the verification process:
- Add the developer role to one of the admins
- Go through the process of adding the application and individual developer verification
• Both admins need 2FA
1a. Verify your FB Business Manager account (see image below)
Click this link to start verification

Facebook needs to verify your business identity.

It takes ~ 5-15 mins to complete verification and up to 7-14 business days for Facebook to review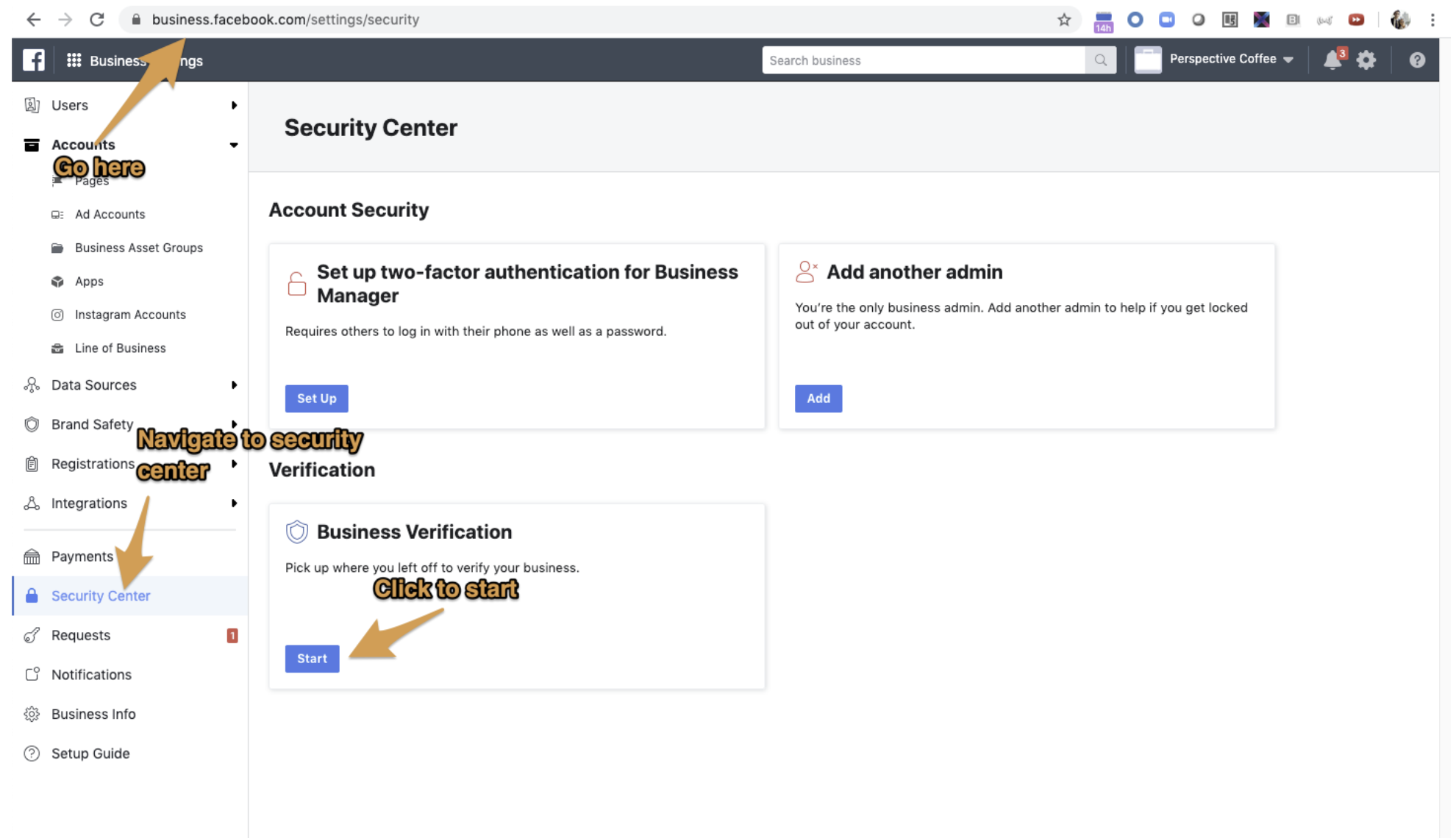 2. To proceed with onboarding, please confirm their acknowledgement of the attached terms by clicking here.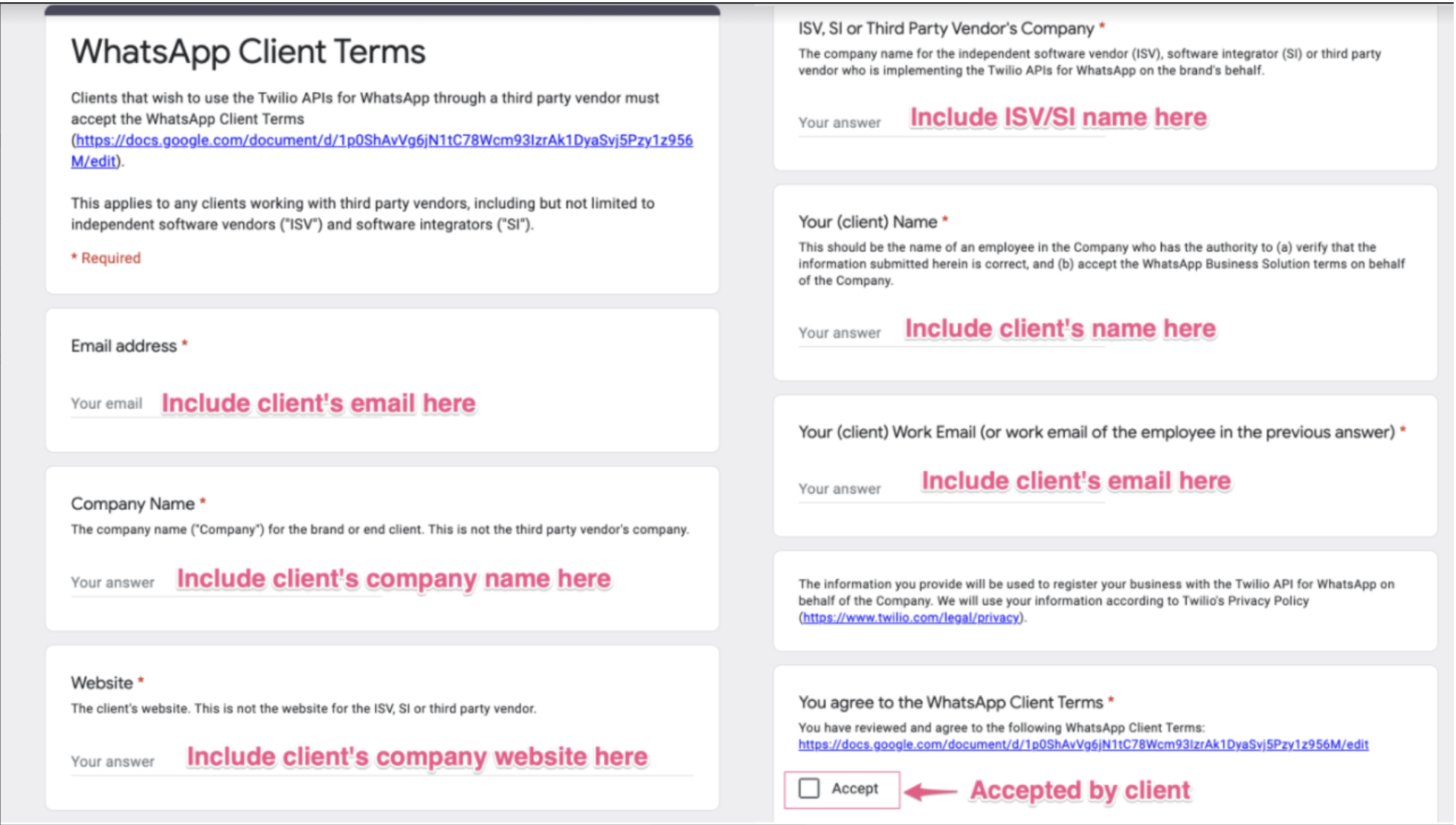 Review and accept the terms and conditions of Twilio and WhatsApp in the following link.
Under the "ISV, SI or Third Party Vendor's Company '' write the name - "Servi Smart Solutions LTD"
Next Steps
Duve Support team or your CSM will update you when this step is relevant
1. Click "Approve" in Facebook Business Manager (see image below)
Go to your Facebook Business Manager account here

Verify it is the right business account

Approve the request - This is to ensure to give Twilio permission to set up your WhatsApp Business Account.